In Bali last week, the travel writer side of me had a lot of questions – why are most of the temples covered in red, white, and yellow umbrellas and drapes?  Why not blue, green or purple?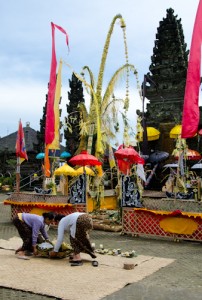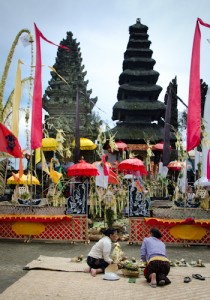 And, where are all the flower fields?  We saw lots and lots of rice terraces.  But the streets and resorts in Ubud are covered in picked flowers.  Where do these flowers come from (and wouldn't it make an amazing photograph if we could find flower fields as high and wide as Bali's rice terraces)?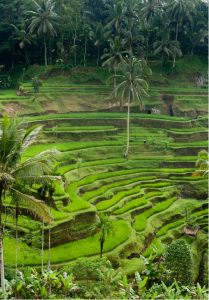 Even though last week's trip to Bali was a photo expedition, the travel writer inside me never quit thinking of story ideas.
It reminded me of an article travel writer Lee Harrison sent me a few weeks ago about his trip to Buenos Aires.  Traveling there to get his eyes fixed, he just couldn't help but think of story ideas, too.
You'll find his article here.  And if you, like us, find yourself asking questions when you travel… coming up with story ideas at every turn… comparing hotels and restaurants in your head… then you have what it takes to be a travel writer.
You'll find details for getting started, here.
And more information about our Lazy Man's Guide to Travel Writing, here.
Happy Travels!
[Editor's Note: Learn more about opportunities to profit from your travels (and even from your own home) in our free online newsletter The Right Way to Travel.]