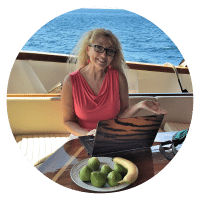 When I first got into travel writing, the experts told me I should create my own niche.
That wasn't hard for me. I'm not a foodie, don't really like wine or beer, and I'm not overly eco-conscious. But if there's an adventure to be had, you can be sure I'll be first in line. I can't get enough adventures with travel writing!" I'm an adrenaline junkie.
Sometimes, once I get to an exotic destination, I find things I like to do that are free, like climbing to the top of Lion's Head Mountain in Cape Town, South Africa.
It wasn't an easy climb, and as I got to the top, I had to make use of the huge, heavy, staple-like apparatus to pull myself to the next level.
I have to admit, it was scary and I almost gave up. But I prevailed and when I got to the top I was rewarded with a spectacular 360° view of the ocean and city.
Most times, activities that are high risk also come with a high price tag…
Take my first sky dive, which was over the North Shore on Oahu, Hawaii's coast. Hovering in the plane's open door, I questioned my sanity. Before I could change my mind, I was catapulted into space, free-falling 14,000 feet over the stunning landscape below. Cost for most people: $179
"Go now!" our guide said. So, I slid off the edge of the boat into the deep water near Isla Mujeres, Mexico. When I got my bearings, I peered out through my mask, and that's when I saw the five-foot-wide, open mouth of a 40-foot whale shark coming straight at me. Price of that experience for anyone else: $185
For my birthday, I checked off another bucket list item: scuba diving the Great Barrier Reef off the coast of Australia. My favorite part was when a big, friendly sea turtle swam over to me and snatched a piece of seaweed I was holding out for it. Such an unexpected and cherished memory! Cost of the day-long boat trip with three dives, private guide, and lunch for two people usually: $800
What else would you do when visiting Kitty Hawk, North Carolina but try hang gliding? My tandem pilot gave the tow plane a signal and the rope that was connecting us visibly snapped. Suddenly we were released, untethered and on our own, soaring through the clouds. I could not suppress my giggling, and truth be told, I didn't even try. What I would have paid for that as a regular traveler: $350
On trips like those above, you have to have the video. It's not an option not to, because as the saying goes, "If you don't have a photo, you didn't do it!" I could have figured on a cost of around $100 for the videos.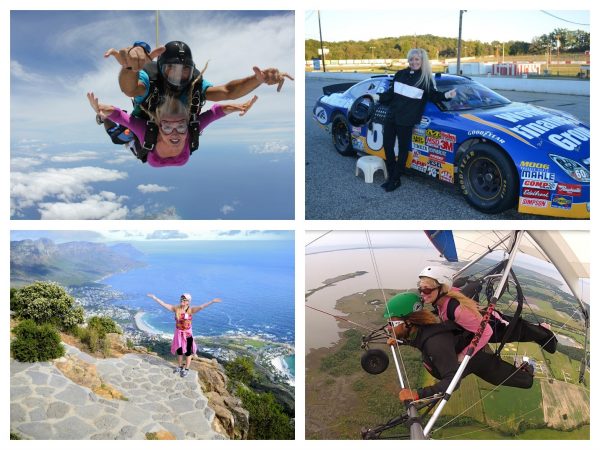 But, I was comped for all of the above in exchange for writing about the experience.
Some other adventures included being part of the crew in an America's Cup racing boat in the Caribbean, feeding sharks in Bora Bora, driving in a NASCAR pace car, climbing a volcano in South Korea, flying in a helicopter over Panama City Beach, and dog sledding in Oregon.
Then, when I got home, publications paid me for the stories. It's a win/win/win scenario for the activity provider, the magazine, and me – the adrenaline junkie.
[Editor's Note: Learn more about how you can fund your travels and make an extra income with photography, travel writing, blogging, and more in our free online newsletter The Right Way to Travel.  Sign up here today and we'll send you a new report, Five Fun Ways To Get Paid To Travel: A Quick-Start Guide, completely FREE.]