This travel tip isn't just for travelers with smelly feet.  It's for anyone who has ever trekked through the wet jungle in Panama…  searched for hidden waterfalls in Hawaii… or gone off the beaten path in search of a story idea… only to return with wet socks and smelly, mud-soaked shoes.
If you've ever wanted to save a pair of shoes you were sure you'd never get the smell out of, your freezer may have the solution.
The next time you find yourself in a smelly shoe situation, try this:
To get rid of bacteria and odor (and leave your shoes smelling fresh and clean) simply place your shoes in a Ziploc bag, and put that bag in the freezer overnight.
The cool temperatures should kill all of the bacteria, which will also eliminate the smell. And in the morning, your shoes will come out odor-free.
For best results:
Make sure your shoes are completely dry before putting them in the freezer.
Remove damp insoles and place the shoes (and insoles) in the sun or near a heater to ensure that both are dry before placing them in the freezer.
Sprinkle your shoes with a little baking soda first
Good luck.  And good for you for getting off the beaten path.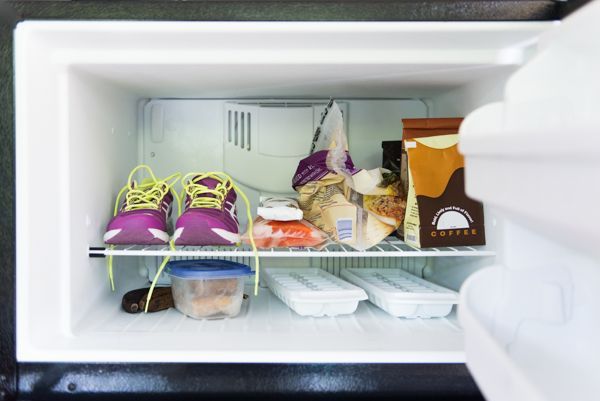 [Editor's Note: Learn more about opportunities to profit from your travels (and even from your own home) in our free online newsletter The Right Way to Travel.]