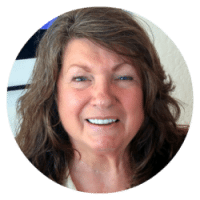 My orange leather recliner; binge-watching old TV shows on Netflix; comfort food; a glass of wine; and boredom. Not long ago, these were my constant companions.
I retired with plans to use my comfy nest egg for travel, and my Social Security for home-based living expenses. I had no thoughts of travel writing—just traveling. 
Then, a broken neck, hip replacement, sick child… and 2008 took my nest egg and five years of my life.
I bounced back physically but my nest egg was gone. Social Security became my sole income and travel just a dream. Boredom and depression set in. This was not the retirement I'd planned for.
With the encouragement and support of two friends, I decided travel writing seemed like a good idea. I'd been a technical writer in a past life; I'd just switch genres.

On a whim, I called the editor of a brand-new publication near me covering local entertainment, food, art, shopping, etc. (Here's why you should start local first.)
I pitched a story to the editor over the phone. He accepted it… and another story. A fire sparked, and my boredom started to fade.
Three and a half months later, I went to the Ultimate Travel Writer's Workshop in Denver with Great Escape Publishing, and I got a real plan for making this work. It turned my fire into a roaring blaze. And I knew I could make it happen. 
In the two years since my first workshop, I've published 120-plus stories, more than 200 photos, three videos, and four maps. I'm a monthly contributor to Fort Bragg-Mendocino Coast Packet, and Short Weeks – Long Weekends. I'm a features stringer for Independent Coast Observer. I also work with 17 other publishers in print and online.
I've spent weekends in San Francisco, five weeks wandering Oregon, a week in Florida returning by cross country train, and the list goes on. The value for two years of free travel and comps is over $30,000.
I call it "Granny's Great Adventure."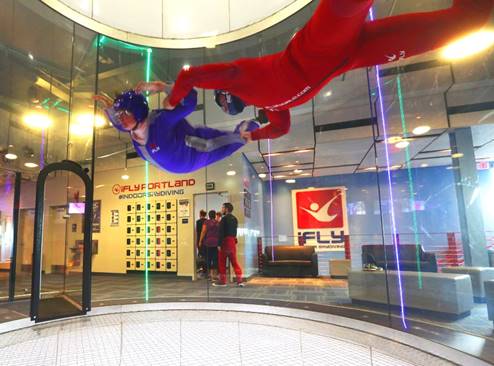 I've experienced indoor skydiving, kayaking, and rowing a 16-foot whale boat in open ocean. 
I've been zip lining, cruising, and hiking.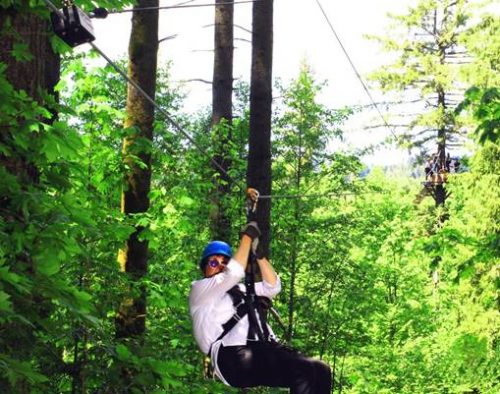 I've had amazing food, luscious wine, top shelf spirits, and cooking lessons. Museums, galleries, and street art have dazzled me everywhere. All on the house.
I've stayed (at no charge) in five-star hotels, luxury condos, an oceanfront resort, an oceanfront vacation rental, a restored 1940s motel, and hostel-style yurts.
I've traveled (completely gratis) via jet and small plane, hot-air balloon, train, self-drive auto, private car with driver… by luxury sightseeing van, ferry, cable car, tour tram, Mississippi paddle wheeler, taxi, bicycle, and Blue Belle—my faithful old Mazda truck.
These last two years, I've never been bored. My life is filled with learning, creativity, adventure, exploration, immersion, and travel. I love what I do and can't wait to get started each day.
Travel writing isn't always high paid but it does have loads of perks that I could never afford on my Social Security income. I'm beginning to break into publications that pay more, but I don't expect to get rich anytime soon. That said, I've become very wealthy in all other ways, making my retirement the best time of life.
The biggest travel-writing perks for me are the people I meet along the way. My life has been touched countless times by farmers, ranchers, artist, chefs, winemakers, distillers, hoteliers, naturalists, fishermen, oyster farmers, and many others who've told me their stories. It's my honor to share their stories with others.
I'm flying high. Come join me. Anyone can do it.
[Editor's Note: Learn more about how you can fund your travels and make an extra income with photography, travel writing, blogging, and more in our free online newsletter The Right Way to Travel.  Sign up here today and we'll send you a new report, Five Fun Ways To Get Paid To Travel: A Quick-Start Guide, completely FREE.]