Some trips are priceless. By that, I mean they're not available to the average person – for any amount of money. Yet they're free trips for travel writers who are willing to write about their experiences and get their stories published in magazines, newspapers, and on websites. Take a look at a few of the success stories that have come in from readers… all people who applied what they got out of our programs and ITWPA membership to travel the world…
Patti Morrow got down and dirty in St. Lucia for her birthday.   Instead of advancing a year, she took a few years off her skin using the therapeutic mud at Sulfur Springs on St. Lucia.  The thermal pools and mud baths are inside the world's only "drive-in" volcano.
Theresa St. John used her travel writing skills to land a free stay and tours in Ireland.  She stayed in a charming little cottage in County Clare, traveled to the impressive Cliffs of Moher, wandered through the gravestones at St. Mary's Cathedral, and walked around The Rock Of Cashel.  She was also allowed to take a friend so she invited a woman she met at The Ultimate Travel Writer's Workshop and they did the entire adventure together!
Tim Cotroneo focuses his travel on Caribbean destinations and his quest for sun, sand, blue water, and golf.  Luxury resorts, spas, and golfing the best greens in stunning destinations have become a big part of his life now. He's published several articles, including his most recent for Travel Dreams Magazine, which landed him a free stay on Anguilla, in an incredible five-bedroom villa overlooking the Caribbean Sea, just a few barefoot steps across from a slice of private, white-sand beachfront.. Life is pretty dreamy for Tim these days!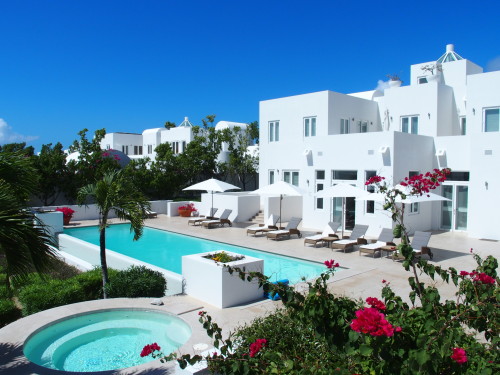 And Terri Marshall goes everywhere, but what amazes her most is the access she has as a travel writer.  When she toured a castle in Germany, her guide was a knight.  When she visited Niagara Falls, New York, she received a VIP night tour under the falls.  In Belize she harvested cacao and made her own chocolate.  She has been wined and dined by some of the world's greatest chefs. You can't put a price tag on some of these things, yet they're par for the course as a travel writer. If you have a story to share, please let me know about it, below. And if you don't yet have a story to share, you'll find our guide: 101 Places to Get Published in 2015 as an ebook on Amazon.com for $5.99, here. Share on Facebook [Editor's Note: Learn more about opportunities to profit from your travels (and even from your own home) in our free online newsletter The Right Way to Travel.  Sign up today here and we'll send you a report, Get Paid to Travel as a Travel Writer, completely FREE.]