Dear Reader,
What comes from tree bark, launches through the air, and then turns into a floor tile?
A champagne cork, of course. That is, if you send it off to be recycled. You can recycle wine corks, too. See today's Travel Tip #3 for details, below…
And here's yesterday's Travel Tip, with photos, on using buttons as earring holders.
TRAVEL TIP #3:
Recycle Wine Corks
Whenever you open a new bottle of wine — whether traveling or at home — keep the cork. Once you've got a drawer-full, you can package them up and send them to Yemm & Hart. They'll turn your old wine stoppers into beautiful, pressed cork floor and wall tiles, like in this photo: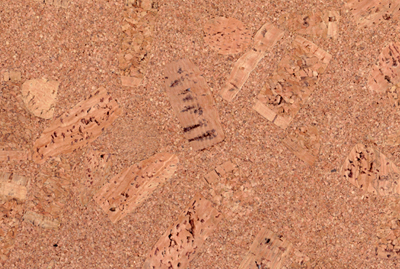 To recycle wine corks, send them to:
Wine Cork Recycling
Yemm & Hart Ltd
425 North Chamber Dr
Fredericktown, MO 63645
Besides recycling wine corks, Yemm & Hart makes flooring material out of tire rubber and colorful key rings, clipboards, countertops, and furniture out of recycled plastic. Send them your old wine corks and they'll put you on a list to receive a sample of the recycled wine cork tiles.
Note: if you drink a LOT of wine (or you know someone who owns a restaurant, vineyard, or wine bar), you should really make certain you start saving your stoppers. Soon, Yemm & Hart is planning to pay for cork. If you can send between 10 and 60 lbs of cork at a time, you can register as a supplier.
Further resources:
Recycle wine corks, register to be a supplier, and get more information, at Yemm & Hart.
Recycle wine corks by turning them into crafts and gifts with these ideas.
[Editor's Note: Learn more about opportunities to profit from your travels (and even from your own home) in our free online newsletter The Right Way to Travel.]