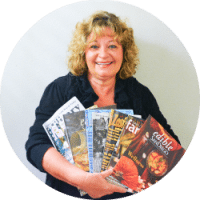 Three years ago, when I became a travel writer, I had no idea that a press trip could be so incredible! These all-expense-paid adventures have taken me to places I'd always had on my travel bucket list and also all around the United States. 
Recently, I took one of my favorites. It was a trip to Northern California's Shasta Cascades—a true nature lover's dream.
Here are some top highlights from each day of a week on that amazing press trip.
Day 1: Travel, wine tasting, and dinner views 
We arrived to our destination and then headed for a winery tour with premium tastings. A great start to the week! After the winery tour, a relaxing veranda dinner in a five-star restaurant overlooking the Sacramento River with craft cocktails and epicurean delights was the perfect way to call it a day. 
Day 2: Catamarans and caverns 
We started by boarding a catamaran to cross the serene, sky-blue waters of Lake Shasta. When we disembarked and then were bussed 1,000 feet up the mountainside, gaping and gasping at the breathtaking views of the lake below. Once at the top, we were treated to a tour of the Shasta Caverns, an underground world of magnificent geological formations studded with crystals and glistening limestone.
Day 3: Waterfalls to die for
Theodore Roosevelt called McArthur-Burney Falls the "Eighth Wonder of the World." And it's not hard to understand why.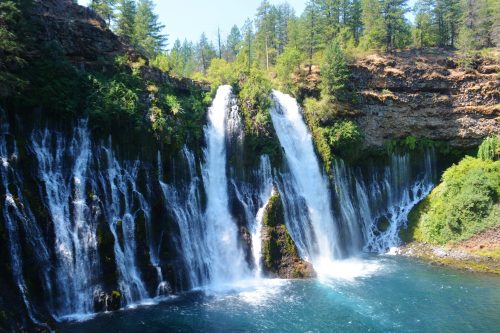 The magnificent fern-draped cascade booms over the edge, tossing mists of water into the air and creating rainbows before plummeting into a crystalline turquoise pool. A picnic lunch at the base of the pool was ideal for taking in the awe-inspiring views.
Day 4: Volcanoes, pristine mountain lakes, and snow! 
Probably the best surprise of the trip was our day visit to Lassen Volcanic National Park. Steaming fumaroles, volcanic mountain ranges, bubbling mountain streams, and ice-covered lakes and snow (in August) made this one incredible and memorable day. Dinner and beer tastings at an incredible new draft brewery was the icing on the cake.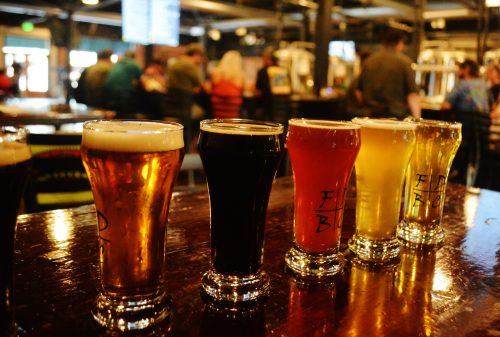 Day 5: Majestic mountains 
Topping out at over 14,000 feet, the spectacular Mount Shasta is visible from over 100 miles away. As gentle cooling breezes blew through our hair, we were transported by ski-lift chairs to take-your-breath-away vantage points. Lunch in a charming café in a small town afterward, with tin-roofed buildings, old cabooses, and historic churches, felt like a throwback to another time.  
Day 6: Kayaking and star-studded skies
A ranger-led kayak tour guided us on a pristine clear lake to quiet coves where we spotted rare birds and wildlife with binoculars while learning the history, nature, and culture of one amazing 39,000-acre park.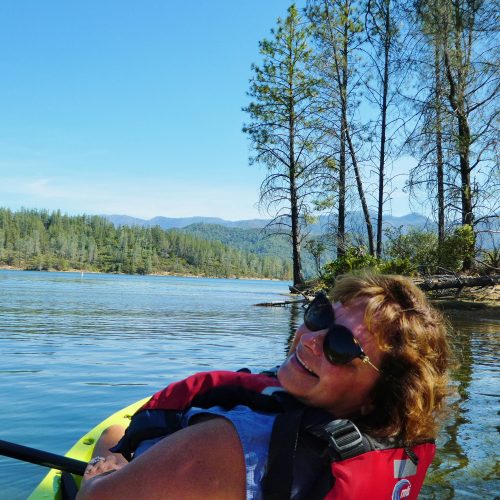 Our splendid dinner at a local organic bistro could only be topped off by the magnificence of a star-studded night sky complete with shooting stars.
Day 7: One more visit to outdoor heaven
It's impossible to get enough of the spectacle of waterfalls in this wilderness wonderland.
McCloud River Falls gave us one perfect "three-for-one" hiking experience with its series of rushing waters crashing over massive spectacular lava rock formations to pools of tourmaline waters. 
As I board the plane for my return home, it's not only my camera that has forever captured the memories of this incredible week in alpine paradise. They're in my mind's eye, too. I can still picture exactly the snow-capped mountains against a blue sky, smell the soft scents of mountain wildflowers, and hear the rumbles of nature's powerful waterfalls. 
I have four articles already accepted from that trip that will pay me $350 on top of my travels, meals, and activities being covered. To earn more, I've queried new publications with what I gathered on the ground.
For me, it's a pre-trip and a post-trip plan. My hosts want my bylines and I want paychecks.  I get both in addition to free trips and it's a win-win.
[Editor's Note: Learn more about how you can fund your travels and make an extra income with photography, travel writing, blogging, and more in our free online newsletter The Right Way to Travel.  Sign up here today and we'll send you a new report, Five Fun Ways To Get Paid To Travel: A Quick-Start Guide, completely FREE.]