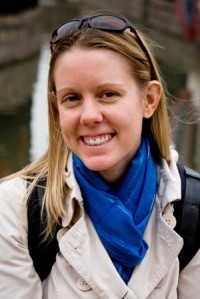 Many U.S. airports (including Dulles, Boston, Chicago, Miami, LAX and San Francisco, and several others) now have Global Entry machines that allow you to skip the long immigration lines if you're part of the Global Entry Program.
U.S. citizens coming into the U.S. from abroad that are part of the program can simply scan their passport at a machine, answer a few questions, and confirm their entry into the U.S. with their fingerprint.
The online application process takes about 20 minutes. Each applicant is then scheduled for an in-person interview, fingerprints, and a photograph.  Questions at the interview may include being asked to name all the countries you've visited in the past several years.
Enrollment lasts for five years and no membership card is issued. The cost is $100 which equates to $20 a year for five years of membership.
Here's what reader and frequent traveler, Joe Swick said:
"I arrived at Dulles Monday at 3 p.m., along with at least 10 other aircraft arrivals.  The passport line was very long.
"I went to the Global Entry lane, where they have a dozen machines.   I put in my passport.  The screen displayed my flight data.   I placed my four fingers on the glass, it confirmed my fingerprints.  Then I answered the four questions from the immigration card.  No food, no money, etc.   You don't have to fill out the customs card.
"The machine issued an approval card for me.  I took that to the Global Entry line at the customs exit.  No waiting in the Global Entry line.  And that's it.  Very easy and worth the $20-a-year cost."
More details and applications are at  Global Entry.  Soon, you'll find Global Entry at all international airports and it's said that their "trusted traveler" program members might also be able to use kiosks in other countries, as well.
Here's to a new year full of frequent travels!
[Editor's Note: Learn more about opportunities to profit from your travels (and even from your own home) in our free online newsletter The Right Way to Travel.]