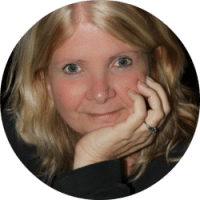 I remember sitting in her lap.
The room is dark around us, but for one light that casts a soft shadow. I feel myself lean against her, scooching my pajama'd bottom to get comfortable. I close my eyes for one long second, reveling in the moment, like only a youngster can.
I inhale the aroma of strong coffee, and fresh baked pastry, their scents wafting in from the kitchen. 
I smell the perfume of my mom.
Opening my sleepy, eight-year-old eyes, I look intently at the book she's reading to me. We've turned its worn pages, folding dog-eared corners over, too many times. But, everyone knows I love this story. I want to star in this adventure. 
Momma reads to me in her lilting voice, while I study gorgeous pictures and vibrant illustrations. She pauses occasionally, smiling as I draw the book closer. I express my delight and childlike wonder at each image. They help describe the place and time she's cleverly drawn me into. 
And that's how it is with travel writers, and storytellers, right?
We're constantly on the hunt for the perfect words to present to our audience. We want to describe the sheer joy of our first sunrise in Italy, or the heartwarming sight of a child's toothless grin, aimed in our direction.
We invite people into each page of our story, hoping they feel exhilaration or sorrow, wonder or amazement. We want them to feel as if they're here, in the same moment, breathing in the same experience and making it their own.
For me, pictures help make that happen.
Which is exactly why, in 2013, I attended both of the big Great Escape Publishing workshops – the Ultimate Money-Making Photography Workshop and the Ultimate Travel Writing Workshop. 
I had no idea how much my decision to combine the two would help propel me forward, in this life-changing journey of travel writing and photography. 
I've traveled to, and written articles about, the Cliffs of Moher, in Ireland. The entire area was windswept and chilly that day. The sheer majesty of craggy cliffs, pummeled by the power of the sea, boasts nearly one million visitors each year. No wonder.
While there, I snapped several images of orange-beaked puffins, who make these colossal cliffs their home. I wandered down trodden paths, captured images of immense waves as they smashed against this natural wonder, wearing away its ancient history. I photographed a memorial erected to honor several lives lost in the unforgiving surf below.  
Submitting a travel story with photos made my editors smile. The pictures captured again what I was trying to convey with words. It helped cement what I felt, what I saw, and what I wanted to share with the world.
Images are a confirmation, an explanation point, in any story I tell. And that makes me happy.
Besides that, editors often pay more when they have well-thought-out pictures to accompany an article. Who wouldn't love that?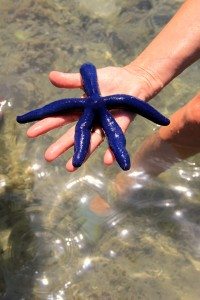 Recently, I sold a story to Mai Life Magazine, Fiji Air's in-flight print publication. The editor sent a quick email asking if I had images to support my story, or should she send someone out in the field to take them? I'd taken plenty – including the picture of me holding the blue starfish you see on the right.  
She was beyond delighted when I told her I could supply them – I'd just made her job easier by giving her the complete package. The story about five girlfriends immersing themselves in the culture and traditions of Nadi, located on Fiji's Suncoast, comes out this month. I will be paid for the article and extra for the photos they decided to use.
Ka-ching!
In addition, I've been sent to Paris and all over the States, taking photo essays and writing stories, pitching them both to editors who clamor for more. I never imagined it was possible.  
And pictures can be a standalone story. Just look at travel-themed coffee table books. They're filled with images of beautiful places and life's stunning moments. They're a multi-million-dollar business.
At the end of the day, editors can buy these images from stock sites. They can employ and pay their own photographers to supply the pictures. Or they can use photos taken by the article's author – you and me! 
Of course, our images must be executed with thought, both in composition and quality. We have to see something that is ordinary perhaps, and take the time to make it captivating. 
To do this, you don't need a super-expensive camera. Taking great pictures is something you can learn, then continue to improve upon as you go. 
Images can be a most powerful ally, in telling our story without saying or writing a single word. Can you just imagine how amazing our potential would be if we took advantage of both?
I encourage you to try! 
[Editor's Note: Learn more about how you can fund your travels and make an extra income with photography, travel writing, blogging, and more in our free online newsletter The Right Way to Travel.  Sign up here today and we'll send you a new report, Five Fun Ways To Get Paid To Travel: A Quick-Start Guide, completely FREE.]