I've failed in life, more times than I care to count. As a kid, I didn't learn to ride a bike on my first try. I didn't learn how to water ski, compete in swimming, master a second language or knit a sweater without some struggle.
As an adult, I've failed at things I believed were true-blue winners, too.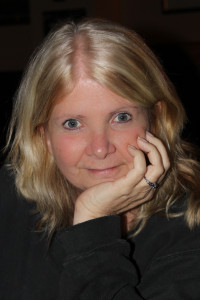 Without a doubt, though, failure is one of the greatest educational tools out there. I've learned this by embracing it. When I use failure as a stepping stone, rather than treat it like my enemy, the success that follows is somehow sweeter. 
But here's the key to success…
Fail forward
"Failure should be our teacher, not our undertaker, it is a delay, not defeat, it is a temporary detour, not a dead end street." — William A Ward
I remember trying to figure out stock photography in 2012. I tried and failed, tried and failed, threw up my hands, and then I "failed forward." I searched for a photography workshop, one that could teach me about stock photography. The Ultimate Money-Making Photography Workshop in April 2013 popped up. The rest is history.
I chose to use my failure of "figuring it all out on my own" as a stepping stone. Instead, I'd learn the craft from some of the best in the business. 
Was success instantaneous? Nope. Did I have to work at it once I got home? Yup. But I had the tools now. I learned the ins and outs of each stock site and was finally on a roll.
Today, I'm on 7 different stock sites with nearly 14k images listed for sale. It's a nice little (successful) business. 
Keep picking up that ball, play on a team
"I've missed more than 9,000 shots in my career. I've lost almost 300 games. 26 times, I've been trusted to take the game's winning shot and missed. I've failed over and over and over again in my life and that's why I succeed." — Michael Jordan
I'd had some success in writing. After sharing my 150lb weight-loss story with Shape Magazine readers, I'd even won a makeover, free trip included. But my failed marriage made me put my pen and paper away. If I couldn't make my family unit work, what made me think I could write? 
Then my mom passed away, expressing regret in not having traveled to Paris with my father. I was devastated. I felt like a failure as a daughter – how the heck could I have missed that secret – she was my best friend in life. 
I picked myself up from that tremendous loss and promised to travel. Again, I looked for a workshop, one that could give me building blocks at the lowest point in my life. I wanted to travel, to take pictures I could sell as fine art or stock photography, and I wanted to learn about writing, from some of the best in the business.
I attended The Ultimate Travel Writing Workshop in Boston. I went with a student's mindset. "I want to be the best, learn the most, get a good grade." By the third day, I had more tools and a network of like-minded people who wanted the same thing. 
Once I was home, I worked hard on my stories and stayed in touch with other attendees. We became a team, encouraging each other in spite of rejection letters (yes, there were some!) And celebrating every success. (Thank God, there were many!)
By now, I've been published in almost 200 in-print, on-line and in-flight magazines. 
The point is this: Living in a comfort zone is a beautiful thing – you never fail. But, you never grow, either. 
Failure can actually create possibilities. It can force you into an uncomfortable place, where you need to stretch a bit. Failure can encourage you to reach out and grab that dream you've kept buried.
Failure, my friend, is not always the end of your story. In fact, it could be the beginning.
[Editor's Note: Learn more about how you can fund your travels and make an extra income with photography, travel writing, blogging, and more in our free online newsletter The Right Way to Travel.  Sign up here today and we'll send you a new report, Five Fun Ways To Get Paid To Travel: A Quick-Start Guide, completely FREE.]