From wannabe to real freelance travel writer
Travel writing is my companion in my quest to experience the most beautiful Caribbean beaches. Two months ago, this search brought me to Great Exuma, one of the Bahamas' Out Islands. When planning a trip to a new island destination, I grind away, contacting editors for assignments in advance, hotel representatives for media rate accommodations, and expats with a story to tell. For this trip, I also prepped by going on various social media and hotel websites to connect with the movers and shakers who could make my week on the island a little bit easier with fun activities, meals, and nice accommodations, too. As my preliminary itinerary began to take shape, I could hardly wait to see if Great Exuma was as gorgeous in person as it appeared in photographs. My wife and I were thrilled with the oceanfront villa I reserved at a media rate. Not only did the resort include a complimentary golf cart to cruise their immaculately landscaped grounds, the General Manager requested we meet him for dinner on our first evening in Great Exuma.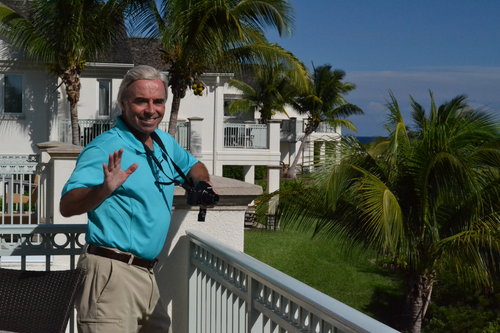 With all my questions prepared in advance, we talked poolside at the resort's al fresco restaurant. One of the best parts of being a freelance travel writer is learning an insider's point of view as to what I'd experience that week. To receive this information over rum cocktails and a scrumptious seafood dinner was my travel writer bonus. The following day, I had already arranged (via email) to interview the golf professional at a course near our hotel. Not only did this pro arrange for me to play this Greg Norman-designed layout for free, but the hotel's General Manager invited my wife and me to enjoy a complimentary dinner that evening. Later that week, the perks continued when our hotel provided a boating excursion to the uninhabited islands where James Bond's "Thunderball" and Johnny Depp's "Pirates of the Caribbean" were filmed.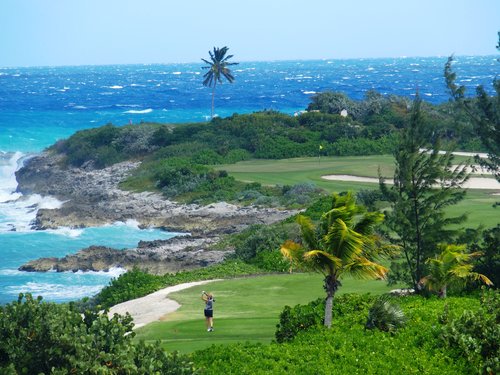 It's amazing how far my travel-writing career has come since I was a wide-eyed wannabe at the Ultimate Travel Writer's Workshop in 2011. One of the gems I learned at the workshop is to never stop pitching your articles — and to be patient with the query process. The icing on my Great Exuma trip was seeing my article and photograph as the cover story on a golf vacations magazine that I had pitched for the first time. This surprise came a month after almost giving up hope that the magazine would accept my article. To see my article featured as a cover story was really a thrill. I'm so grateful for all I learned at the Ultimate Travel Writer's Workshop. I've sold four stories from this trip already including this cover. Share on Facebook [Editor's Note: Learn more about opportunities to profit from your travels (and even from your own home) in our free online newsletter The Right Way to Travel.  Sign up today here and we'll send you a report, Get Paid to Travel as a Travel Writer, completely FREE.]