If there's one thing we know as travelers, it's that things don't always go as planned.
Christina here again, writing to you on Day 3 of our Travel Writing and Spanish Immersion Expedition in Cotacachi, Ecuador.
There we were, innocently bumping down the road in our bus… headed to the weaving village of Peguche to buy hand-woven alpaca sweaters, rugs, and scarves from the villagers who dye the wool with plants and bugs and weave it into gorgeous goods.
We knew it was the last day of Carnival, and we'd seen some kids playing in the street with buckets of water…
But we didn't expect to drive right into the middle of the biggest mud fight on the South American continent. (I can't verify that, but based on what we saw, it can't be too far off!)
You see, in Ecuador, Carnival is the final celebration before Lent and it's a longstanding tradition here to celebrate by throwing water on unsuspecting victims.
While some cities have banned this practice of throwing water, the small, remote village of Peguche is one of the few that still allows it.
Since we couldn't make it through the mud storm to our destination, we did the next best thing — we pulled up a chair out of mud range, grabbed some cold beers, got out our cameras, and documented it. After all, witnessing a fun Carnival tradition in a remote village in Ecuador is a once-in-a-lifetime experience.
See a photo from the day here: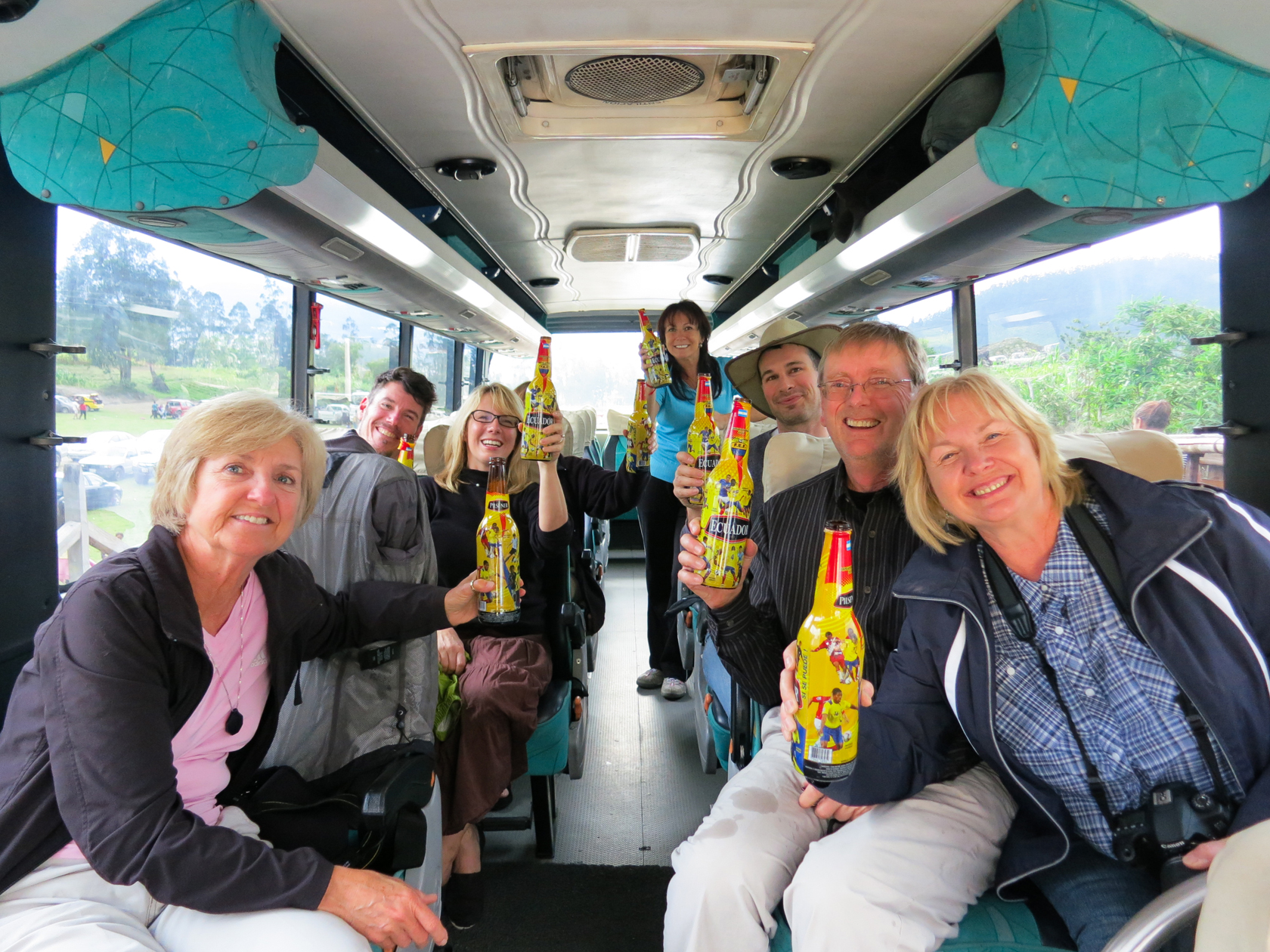 We returned to class excited to share every detail of the afternoon, knowing we had caught a candid glimpse into celebrating Carnival in Ecuador.
As a travel writer, learning to adapt and adjust to changing plans can put you in a great position to find the hidden, off-the-tourist-path stories. After all, it's the unplanned events while traveling that tend to be the most memorable — and sometimes the most interesting to read about.
The real tip today? When you travel, carry a camera, a pen, and a notebook. Then stay flexible, alert, and willing to make a story out of what you find.
Tomorrow we head to nearby Otavalo to visit the largest indigenous market in South America. We've practiced our Spanish all week, and we're ready to bargain on hand-made crafts…
… or document whatever else we find along the way!
Hasta mañana
[Editor's Note: Learn more about opportunities to profit from your travels (and even from your own home) in our free online newsletter The Right Way to Travel.]