It was a crazy idea, but as an entrepreneur, I tend toward the unexpected.  
The caper: lead a group of people in the south of France on a creativity workshop with my friend Gigia. Our goal: help people travel in a new way, with their journals, so they could experience the wonderful, sensual nature of the world.  
We called it "Journey of the Senses" and we started in Arles, France.  
It was crazy because we were novices at leading tours in France. I am a coach, an author, and a teacher. My friend Gigia is an artist and a cooking instructor. We partnered up with Madeleine, an American running a B&B and cooking school in Arles. Together, we designed a week to stimulate the creative spirit of our participants.  
Despite being rookies, this first tour was not only fun, it was profitable. We took a small group of eager adventurers on a true journey of the senses.  
We visited the idyllic home of a bee-keeper who showed us her hives and made us lunch with honey in every dish. At an olive oil manufacturer, we tasted a range of organic oils, buying adorable tins of oil to bring home.  
We strolled through the charming streets of Arles, sketching the Coliseum and places where Van Gogh painted.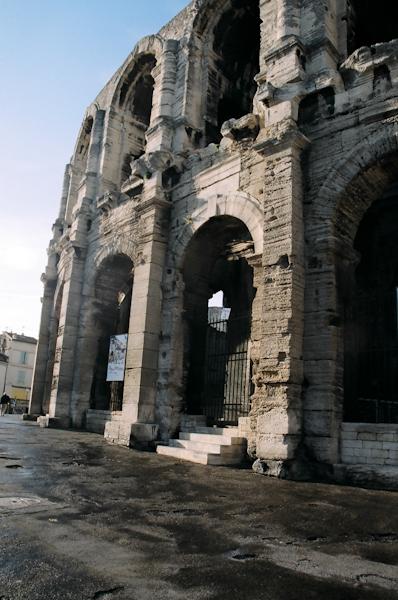 At the sprawling farmer's market, we tasted fruits and touched textiles. The participants were on a mission to procure ingredients for a feast they cooked together later.  
We dined on the patio of an organic restaurant in the Provence countryside. The waiters served course after course of bright, beautiful, tasty delicacies that we sketched and nibbled.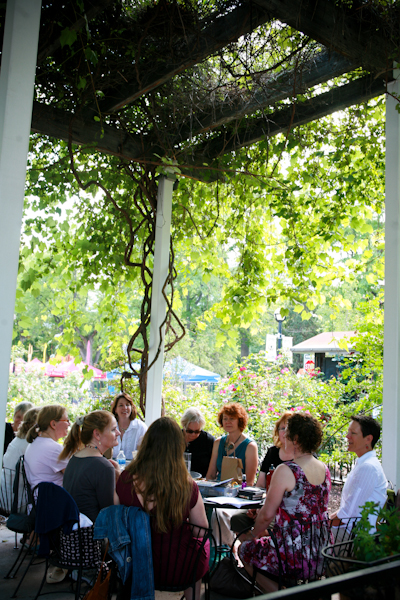 The week was truly paradise, and every night, Gigia and I went to bed exhausted and satisfied. Being who I am, I also planned a writers' tour of Paris later that same month, squeezing in a trip to the Loire Valley with my boyfriend in between.  
Now I lead trips to France almost every year. Each one is fun and profitable, and I will always have a special spot in my heart for that first one that taught me to go for it.  
Before long, people were asking me how I did it. So I wrote a guide called "Leading Tours for Fun and Profit." I included everything I know about how to have fun while traveling with others.  
Here are three tips to make your own tours shine:  
1. Don't do it all yourself. Work with a knowledgeable person in the field who can organize local expeditions and make it a lot easier for yourself.  
2. Don't pack too much in. It's tempting to want to squeeze a lot into the itinerary and give a lot of value. But driving your group to exhaustion is not the way to stand out. Factor in travel time each day and be sure to allow for some breathing space. It's a vacation, not a marathon.  
3. Pamper your people. Our participants felt treated, not just with the itinerary but with little extras like band aids and aromatherapy. It's fun to compile goody bags and add treats along the way to help make the trips extraordinary. 
[Editor's Note: Learn more about opportunities to profit from your travels (and even from your own home) — including how to create and lead your own tours — in our free online newsletter The Right Way to Travel.  Sign up today here and we'll send you a report, Get Paid to Travel as a Travel Writer, completely FREE.]