Here's your weekly photo dispatch with a list of last month's Photo Challenge winners. I especially like the photo that came in third place. It's a water droplet. Scroll down to see it.
Lori Allen
Director, Great Escape Publishing
P.S. We're already getting some great entries for this month's Photo Challenge theme, "Reflect on This." Enter your one best reflection shot for a chance to win the yearly Grand Prize of $2,000.
Remember, too, that "reflection" can be interpreted as contemplating, thinking, considering, etc.
*********************
LIFE IS SWEET — WINNING ENTRIES
By Shelly Perry in Portland, OR
Here are the winners of February's Photo Challenge, "Life is Sweet"…
** First Place goes to mtech07 for "New Father"
** Second Place goes to henryhurry for "Can it get any better?"
** Third Place goes to anie890 for "The Great Speckled Drop"
January's first place winner, Cheryl Whiteley, is our guest judge this month. Here's what Cheryl had to say about her pick of "New Father" by mtech07…
FIRST PLACE – NEW FATHER
"I chose this photo because of the excellent side lighting which brought out the detail in the father's face and shone onto the baby. I also liked the composition, and how well the photo fit the theme of 'Life is Sweet.' It is one of the most cherished times when a new life enters the family and makes us think we are truly blessed."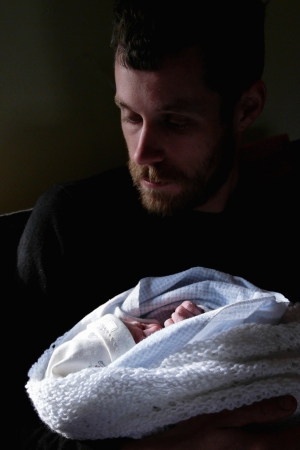 I agree with Cheryl… the side directional lighting (possibly natural light from a window) is very nice in this shot, and makes the father's face remind me of a painting. The image displays tenderness and is sweet indeed.
SECOND PLACE – CAN IT GET ANY BETTER?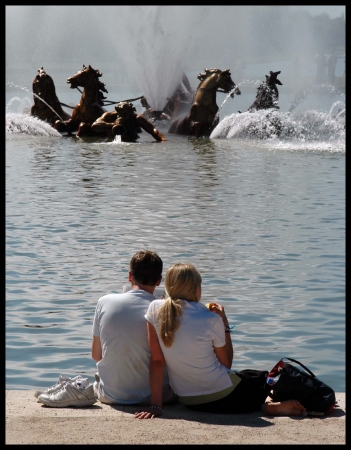 This shot makes me want to be there – relaxing, barefoot in the sun in the gardens of Versailles. The composition is strong and interesting, and the lighting is bright but well-exposed for the situation. Notice how the shadow areas still have detail… we can even see the girl's bracelet. This is a shot to be proud of, for sure.
THIRD PLACE – THE GREAT SPECKLED DROP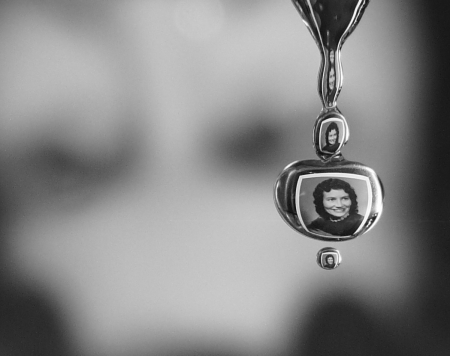 What an intriguing image this is. The composition is strong, with the drops on the right Thirds line, and the lighting is perfect. The photographer had to meticulously set this shot up, paying close attention to all the fine details. I imagine a fair amount of trial and error went into perfecting the technique used. Be sure to step back and notice the background… up close it's difficult to see that it's the woman's face upside down.
Congratulations to our winners!
ENTER TO WIN!
Remember, this month's theme is "Reflect on This." Submit your photos by 8:00 a.m. EST, Monday, March 30th. If you're a first-time user, you'll need to register first on the "register" link on the right side bar. Once you have a username and password, click "Enter to Win" to upload your photo. Only ONE photo per applicant will be considered.
[Editor's Note: Learn more about how you can turn your pictures into cash in our free online newsletter The Right Way to Travel. Sign up here today and we'll send you a new report, Selling Photos for Cash: A Quick-Start Guide, completely FREE.]