Look at these photos. What do you see?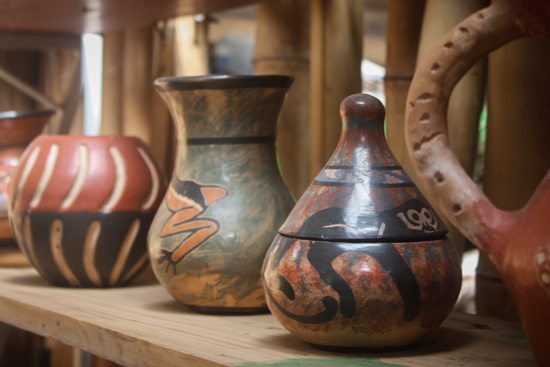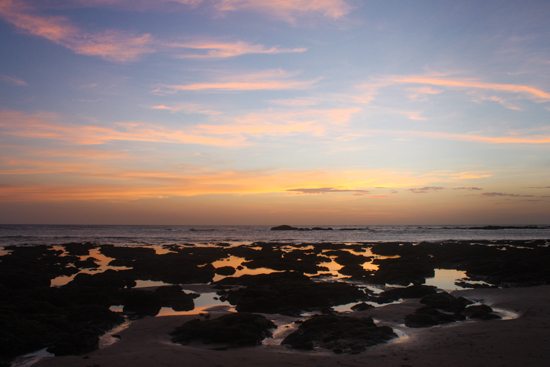 I see more than a dozen potential story ideas that would be perfect for a blog.
This is Paula Pant, and I'm writing to you today from the first full day of our blogging workshop in Costa Rica.
Last night, we drank cocktails while watching the sun set over the beach. This morning, we visited Rincon de la Vieja National Park, where we saw bubbling volcanic mud caldrons in the morning, enjoyed a delicious lunch, and took a horseback ride to a waterfall in the afternoon.
We saw amazing wildlife and took photos of incredible vegetation, and a few brave souls swam in the lake. And for the rest of this week, we're discussing and discovering the endless stream of writing topics that stem from our adventures in Costa Rica.
Aspiring bloggers often tell me they're not sure what to write about – so let's use the National Park we visited today as an example…
Travel is a massive topic. So if you'd like to become a travel blogger, I recommend writing at the intersection of travel and another topic, such as:
Budget travel
Luxury travel
Traveling with children
Travel in retirement
Solo travel
Latin America travel (or Europe, Asia, or any other region)
Traveling with frequent-flyer miles
Traveling with pets
Vegetarian travel
Travel and healthy eating
Travel and history
Travel and learning languages
… and the list continues.
History buffs can write about the development of the park. Environmental and science bloggers can talk about increasing sustainability, both in the park and in the surrounding communities. Food bloggers can discuss the cuisine that's available, etc.
It's important to focus on travel through one of these lenses because it'll make your blog uniquely "you". And I think you'll find that it makes your writing easier, too.
As you move through your trip, you think about, notice, and document the experience of, say, vegetarian travel or gluten-free travel or learning Spanish.
You return to your laptop at night and relay that experience to the rest of the world. You develop a readership that shares your passion. You build a community. You receive tips and advice from other readers and bloggers alike. And you begin to earn money from your blog, which fuels your future travels.
A beginner blogger might start by earning $500 to $1,000 per month on the side. Full-time bloggers can earn anywhere from $5,000 to $15,000 per month. And the best in the business are collecting far, far more than that.
But all of them will tell you that it's not the money that draws them to blogging. It's the freedom to work from anywhere on the planet – France, Ecuador, Thailand, Italy, Hawaii, or wherever you prefer to live.
It's also the freedom to write about whatever topic interests you, in whatever length and style you prefer. And it's the ability to help others through your work, by providing information, answering questions, and creating a community.
If you'd like to become a travel blogger, here's your homework for tonight, to get you started:
Start today by listing the many things you know that make you unique. Are you a mom, painter, grandfather with a golf obsession, history buff? 
List these qualities, and then start connecting two ideas together. Can you write about being a mom and a painter who loves to travel in Europe? A history buff who is intrigued by Asia? An avid sailor who travels solo?
Or maybe you have a specific travel style that you can write about. Can you blog about traveling with dogs? Accumulating frequent-flyer miles? Traveling with food allergies?
We covered all of this, and more, during this Costa Rica workshop. But we also carved out plenty of time for fun.
If you missed us this week, learn more about how bloggers make money with their blogs, here.
Tomorrow we'll visit a pottery farm located in a surfing town, where we'll also enjoy lunch on the beach. I can hardly wait.
[Editor's Note: Learn more about how you can fund your travels and make an extra income with photography, travel writing, blogging, and more in our free online newsletter The Right Way to Travel.  Sign up here today and we'll send you a new report, Profit From Your Photos: A Quick-Start Guide, completely FREE.]