You can't improve your photos by reading books about improving your photos any more than you can improve your guitar playing by reading books and never picking up a guitar.
 You have to get your camera out and experiment. And tonight's fireworks session was no exception.
 Just before the celebrations started, Efrain gave us a starting point for our settings, and then it was up to us to experiment with our cameras, applying the night photography tips Efrain shared.
 Take a look at a few of the photos we got: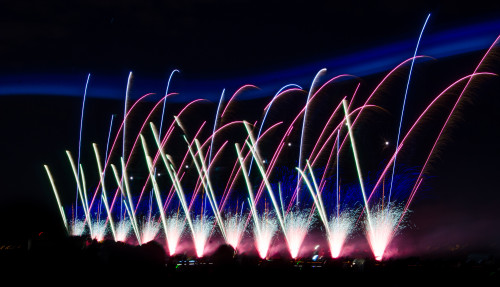 Cecy Rivera
Settings: 25 seconds at f/22, ISO 100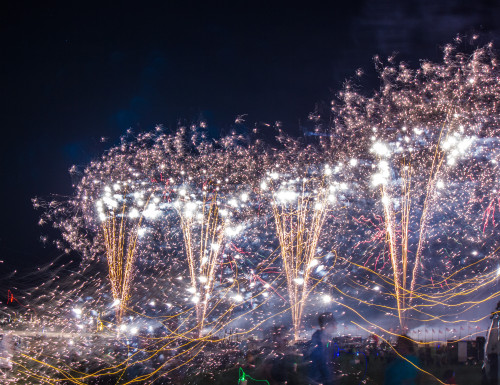 Karen Padilla
Settings: 4 seconds at f/8, ISO 200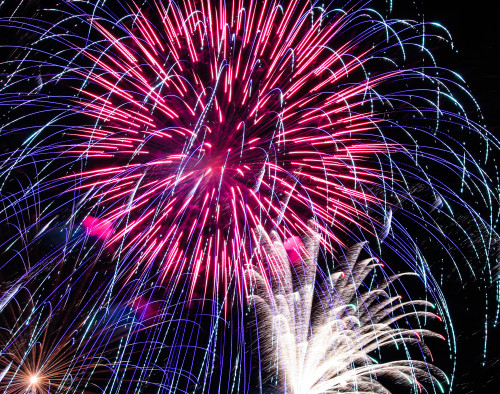 Linda Nicol
Settings: 5 seconds at f/8, ISO 200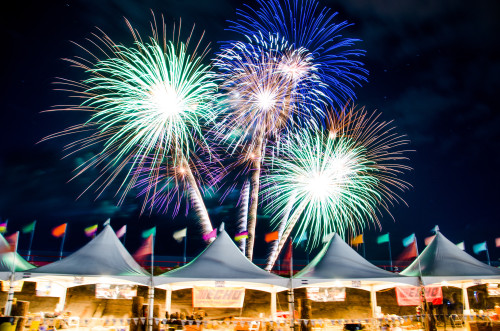 Cecy Rivera
Settings: 20 seconds f/5.6, ISO 100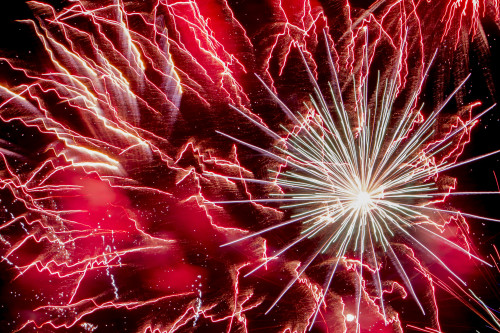 Robert Johnson
Settings: 1.6 seconds at f/8, ISO 200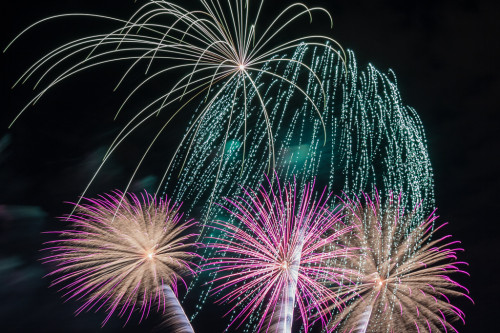 Karen Williams
Settings: 6 seconds at f/8, ISO 200
I'll include a few of Efrain's tips below. But, remember, you'll never know how good a picture you can get, unless you TRY IT! New Year's Eve is fast approaching. Maybe that's a good time to play with capturing fireworks.
Or you can sign up for this three-night class and make your next photo sale something from your hometown instead of a trip or a fireworks display.
I'll leave you with the tips Efrain gave us tonight that pretty much go for all night-time photography:
Use a tripod.
Bring a small flashlight so you can see back-of-camera controls and a cable release to eliminate camera shake (none of us had this in Albuquerque this week).
Make sure your batteries are fully charged and your memory card is empty.
Arrive well before the fireworks show begins to scout a location, set up your tripod, make sure your camera is leveled, and do some test shots.
Set up so that the fireworks are on front (not above) you. And make sure you are upwind with the option of including interesting foreground subjects in your composition.
Use a wider focal length to make sure fireworks are within your frame.
Use low ISO (100 or 200) to eliminate noise (grain) in the dark areas of the picture.
Use an aperture of f8 to f22 for good depth of field.
Focus manually at infinity to make sure fireworks are in focus (or focus on foreground subjects if they are an important part of your composition).
Engage "bulb" mode and try different shutter speeds ranging from 3 to 10 seconds, or for the duration of a particular burst.
Try different compositions (vertical and horizontal, wider and tighter), and experiment until the cows come home.
[Editor's Note: Learn more about how you can fund your travels and make an extra income with photography, travel writing, blogging, and more in our free online newsletter The Right Way to Travel.  Sign up here today and we'll send you a new report, Profit From Your Photos: A Quick-Start Guide, completely FREE.]