Mary Hathaway was with us in Portland just a few weeks ago at the Ultimate Stock Photography Workshop. We told her there that those who find success selling their photos after a workshop, typically find it within just a few weeks of returning home. They use the motivation from the event to get started….and one success leads to another.
Mary took that advice to heart and immediately submitted 12 of her best shots from the workshop to four different agencies. She was accepted in all four.
Scroll down to see the photos Mary started her collection with, and find out what she did to get started…
FROM STAY-AT-HOME MOM TO STOCK PHOTOGRAPHER
An interview with Portland workshop attendee Mary Hathaway in Deer Park, WA
LORI: Hi Mary. Congratulations on your success. Can you tell me a little bit about yourself and what drew you to attend our stock photography workshop in Portland earlier this month?
MARY: I have spent the last 23 years of my life being a housewife, homeschooling our children, and fighting cancer. My youngest child started college this fall, coinciding with my finishing up round three with cancer. I found myself unable to work full-time physically yet, and faced with a change in what I would spend my days doing.
My husband and I decided that it was time for me to pursue my dream of working with my camera. I wanted to try stock photography but was left literally at a standstill. I had no idea where to start.
I'm drawn mostly to stock photography because it's a way for me to work from home when I have time and energy, and I'm hoping it's even something I can continue working at if I'm faced with another round of cancer. College would cost me thousands of dollars, take too much time, and take too much of my dwindled energy. So when I read the description of the workshop in Portland, it seemed like the very best chance for me! It seemed almost too good to be true!
LORI: After the workshop, you called to tell me that you've already been accepted into four different agencies. Would you mind if I jumped straight to your pictures and showed our readers which photos got you in?
MARY: Sure. So far I've been accepted at iStock, BigStock, Fotolia, and Dreamstime. You can see a few of my photos here: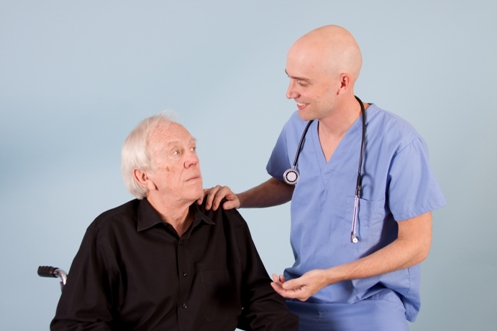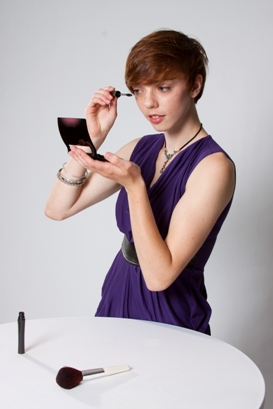 Of the 12 I submitted to the different agencies, only two were taken outside of the workshop. The rest were taken at the event.
LORI: How did you decide on these four agencies? And how long did the submission and acceptance process take?
MARY: I knew which agencies to approach first because of Bonnie Caton's presentation for beginners at the workshop. She told us who to approach, how to do it, and she showed us the photos she started with, which helped me select my own.
The process was pretty straightforward, but it takes a little time because each agency is set up a little differently and I had to learn each site's rules. I didn't want to just try one, so I tried four sites the first day, and it took me much of that day off and on to do that. (I am not the most computer-literate person out there, so if I can do this, anyone can!)
I didn't have time to edit my photos during the workshop, so I had to do this at home, as well, and that took the longest. Thankfully, the workshop taught me how to do this, too, though! When I was ready to upload, it was pretty easy.
Some of my images were not accepted. Some were rejected from one site, but accepted at another. It would be very easy to be discouraged after a rejection, but I just offered them a different image and they accepted it. I tried to learn from the rejections as well as the acceptances.
They take a few days to get back to you sometimes. It took me a week for all four to accept me.
LORI: Several of our readers at home might read this and consider trying our Portland Workshop-At-Home Package, which includes recordings from the sessions and step-by-step videos of some of the studio shoots and processing labs. Can you tell them which part of the Portland program you think resonated with you the most and meant the most to you?
MARY: Before I went, I had no idea what to do, or where to start. The workshop was so amazing! So, I am not sure it was just one part of the program. I think it was all the parts combined that made me feel like I could really do this. The people there have been doing this with success, and they showed us all the steps to do it ourselves. I knew by the time I left, I had everything I needed to push ahead!
LORI: That's great. So now that you've got your first foot in the door, what next? Where will you go from here? What's your next goal with the things you learned in Portland?
MARY: I am setting up a simple little area in my house much like some you showed us in Portland. I plan to touch up and upload all the images I already have at home. Then I plan to use my new mini-studio to take many more images.
I am brainstorming ideas and writing them down, bouncing ideas off of my family so I will be ready. When I have a decent start online, and make some sales, I hope to eventually attend a travel writing workshop with AWAI.
The main thing is that I plan to keep taking pictures, touching them up, and uploading them. (I have just submitted to a fifth company and am waiting for them to let me know if I will be accepted or not!) The professionals at the workshop said one thing that really sticks in my mind: That they can teach me, but only I can actually do it. So I plan to keep doing it!
LORI: That's great, Mary. And I know you will. You told me at the workshop you were really going to do it and you did. I have no doubt you'll continue. So just one more question for our readers back home: If someone was interested in buying the Workshop-at-Home Package from Portland and getting recordings and videos of everything you learned while you were there, what would you say to them?
MARY: The information was incredible, I felt like my brain was full by the time I left! No one can give you every single piece of information you will ever need to know, but they certainly tried! You also have to make a list of things you can learn on your own. I mentioned that I was unable to figure out where to start before I went. This workshop showed me where to start, how to start, and what I needed to know to give that start a good try!
They helped me avoid mistakes, and gave me the confidence and courage to do this.
The amazing thing is that they also helped me figure out the areas I needed to work on and learn more about so I can continue to learn even more at home. This workshop was worth every penny to me — it was exactly what I needed to get me started!
LORI: Thanks Mary!
[Editor's Note: Learn more about how you can turn your pictures into cash in our free online newsletter The Right Way to Travel. Sign up here today and we'll send you a new report, Selling Photos for Cash: A Quick-Start Guide, completely FREE.]