Following last week's issue about finding your stock photos in use online, reader Kim B. wrote in with a great idea!
Here's what she said:
Hi Bonnie,
I had a great time looking up my photos after reading your article today (the video was perfect). I found them in all sorts of places.
I found some of my Halloween photos on dental websites, travel ones on hotel websites, and my food photos are in various health blogs including my local grocery store.
The most surprising one was this salad photo used as a food safety recall notice.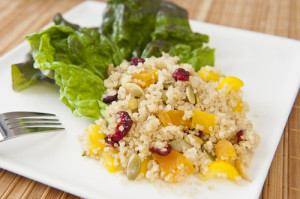 I was thinking it may be fun to do a reader survey to find out the craziest places people found their photos after reading your article.
Have a great weekend!
— Kim
Great idea, Kim! Let's do it.
If you want to participate, here's what to do:
Watch my video on how to find your stock photos online, here.
Look up a few of your best-selling stock photos using Google Images, to see if you can find any in-use.
Email a link to the strangest, funniest, or most impressive use of ONE of your stock photos here by Tuesday, June 10. Please note that this email address is only temporarily open for this project and is not checked regularly.
Let's share!
— Bonnie
Bonnie Caton
Creator, Breakfast Stock Club
P.S. If you haven't submitted any photos for sale to a stock agency, yet… or you're getting rejections… consider trying out Breakfast Stock Club Premium membership for monthly photo reviews and lessons from professional stock photographers, tailored to you. We are all about making things simple and easy-to-understand around here, and that's exactly what we do every month for Premium Members who want to sell their photos as stock. Try it out here.