2010 WINNER
By Shelly Perry in Portland, OR
I think I say this every year, but I'm glad the final decision doesn't lie with me to award the Grand Prize winner. There are far too many photos in this year's photo challenge hall of fame that are gorgeous winners in their own right — all the photographers who made it in should be proud. So it comes down to you, the readers, casting your votes and all those votes piling up to this, the final day.
Before I announce the Grand Prize winner, here are the two runners up …
3rd place goes to Katie-Lee for her photo "The wedding party departs."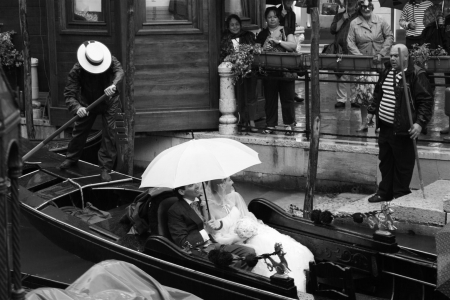 2nd place goes to webertj for the dreamy shot "Venezia Sotto La Luna Blu."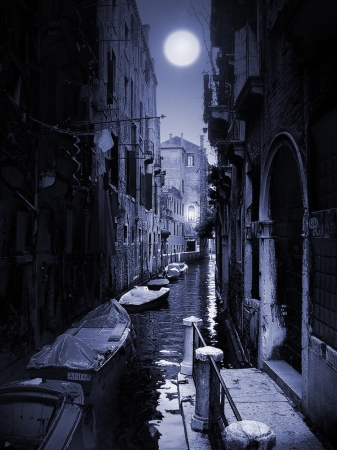 This year's winner is … drumroll please …
mm767cap (Miles Morgan) for the breathtaking shot "God's Green Garden." Congratulations!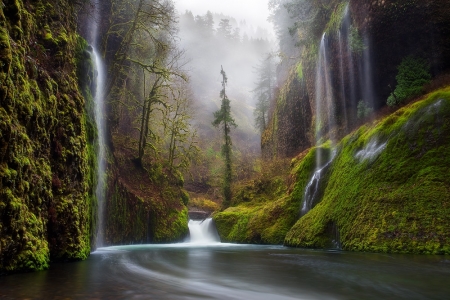 This photo is a winner indeed. I was personally awestruck by it the first time I saw it earlier this year. I can only imagine what others thought as they cast their vote. Was it the ethereal, almost fantasy feel of the image that caught people's attention…the soft buttery flow of the water…. perhaps, the lone tree that beckons this side of the fog or the stunning beauty that the photographer captured so well… ? Regardless of what it was, this photo caught a lot of people's eyes and earned their vote to be this year's number-one photo… Fantastic job, Miles!
And many thanks to all of you who participated and voted in this year's challenge.
Starting today, you can ENTER TO WIN in 2011! November's theme is "Orange you glad…" so take out your cameras and start shooting for your chance to win!
[ABOUT THE AUTHOR: Shelly Perry from Portland, Oregon, specializes in people photography, what she calls documentary or lifestyle portraits. She is known especially for her imaging of children. Shelly's concern for people is reflected both in her sense of purpose and the images she produces. Her images have been seen all over the globe on music CD covers, books, magazines, catalogues, websites, ad campaigns and even on TV. Her work has also appeared in several local exhibits and gallery shows.
Learn more about how you can turn your pictures into cash in our free online newsletter The Right Way to Travel. Sign up here today and we'll send you a new report, Selling Photos for Cash: A Quick-Start Guide, completely FREE.]