Nearly every night, I sit mesmerized under the stars, as the dancing greens, purples, and pinks of Alaska's Northern Lights swirl and play behind the pine trees and snow-capped mountains.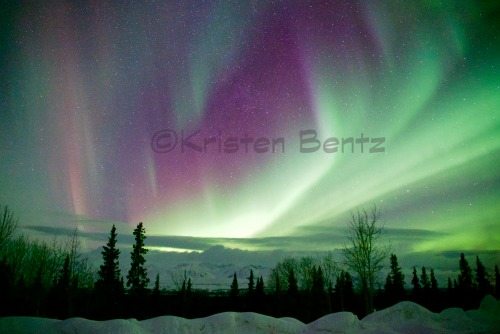 When daylight squelches the aurora, I play… kayaking, biking, dog sledding, all while stalking a variety of bear, bald eagles, big horn sheep, whales, salmon, and the occasional lynx! My new office in America's last wild frontier is everything I ever hoped it would be.
Last year, when my husband and I told our friends and family we decided to move from Arizona to Alaska, they thought we were totally nutty. 
We quit our jobs, purged our belongings, bought an RV, and headed 4,100 miles north. All in the name of a better lifestyle… and plenty of great photography opportunities! 
I suppose I can see where all of this would seem truly unbelievable to some, since up until 2012 I was working in a terrible retail environment with no end in sight.
It has only been four years since I attended The Ultimate Money-Making Photography Workshop in Phoenix, but because of the decision to attend, I have come such a long way. After absorbing and applying what I learned at that workshop, I have earned a substantial income from my images. On top of that, I have won photography awards, sold my art, traveled to amazing destinations, and achieved the ultimate goal of many photographers… to close the gap between hobbyist and professional money-making photographer.
Anyone with perseverance can accomplish what I have by following these steps…
Learn everything you can and never stop! Learn about your camera, what you like to shoot, what your strengths are. There are many free resources online to help you learn. The archives on Great Escape Publishing's site are a great place to start. 
Make like-minded photography friends. These friends become useful by helping you learn and grow, holding you accountable to practice, providing great company for photo walks, and setting up shoots together. Often times other photographers also know great tips for what sells best in the area and where to display your images.
Don't be afraid to ASK! Every door that has opened for me is because I asked. Ask for help. Ask people to participate in your photos. Ask local businesses if they would hold an art show for you. Ask friends if they need any great art for their walls or business' walls. Ask to participate in local events.
Believe in yourself! Don't give up! And be proud of your work, hang it on the walls, get it out there for people to see and appreciate. 
Bottom line, JUST DO IT!  
[Editor's Note: Learn more about how you can fund your travels and make an extra income with photography, travel writing, blogging, and more in our free online newsletter The Right Way to Travel.  Sign up here today and we'll send you a new report, Profit From Your Photos: A Quick-Start Guide, completely FREE.]