I have always enjoyed photography. Like many, I take thousands of pictures. Pictures of just about anything.
But as the number of images grew on my hard-drive, I began to wonder what I could do with all of them. Was there a way to make a few dollars from my pictures — to offset some of the costs of my equipment and travels if nothing else? 
Could I turn my photos into art that people would buy?
And, of course, the answer is yes: you can sell photos as art. For the last two years, I've been doing just that, selling my "photo art" on cards and prints.
While it's not making me rich, it's certainly helping to pay for my passion… and I find it rewarding and fulfilling.
Based on my experience, here are some tips on how you can get started selling your photos as art:
1. Find out what makes your art unique
Everyone is a photographer today. What makes you different? Is it what you shoot? The way you shoot it? The way you process your images on your computer? What makes your photos art?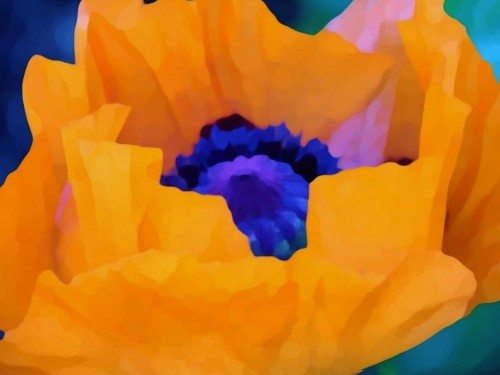 For me, it's about strong images, bold colors, lots of contrast, a clean single strong focus. It has to be an image that catches someone's eye and draws them in.
2. Create art
Just because a photo looks great on your camera screen doesn't mean it will look good as art. It will take some cropping and processing on the computer to make that transformation.
Over the years, I've developed a technique using various apps and digital tools to create artistic versions of the images I snap with my camera. I might enhance a color or contrast, sharpen a detail, or blur a background to get the effect I want.
It's like digital painting. I call the end result "PhotoArt."
This image of a centrepiece taken at a wedding has sold many times, as large as 24×36, as well as on cards and on canvas: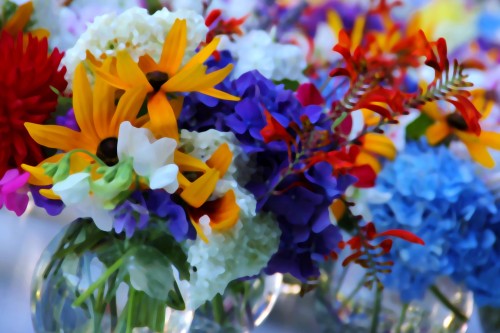 3. Invest in a good printer
This may be the trickiest part. Again, just because something looks great on your screen doesn't mean it will print out and look great on paper or canvas. You'll have to test print and adjust to get everything the way you want it. I find this is easiest done at home.
I tend to sell a lot of cards with 4×6 prints mounted on blank photo cards. I generally print these photos myself with an excellent Canon printer and professional quality photo paper.
I also make small matted prints myself. Anything larger than 8×10 I print at a print shop. I've developed a relationship with them and trust their work.
4. Find your audience
You have to get your art out there for people to see. And that means displaying it in coffee shops, salons, gift shops, and restaurants.
Ideally, you'll choose places where people will spend a bit of time, not just pass through.
Many businesses are receptive to showcasing local artists. It's a good community gesture for them, and they get free art for their walls that they can change regularly.
It's good for you, too, because you are getting known and recognized.
I began by approaching a local coffee shop to showcase some of my prints.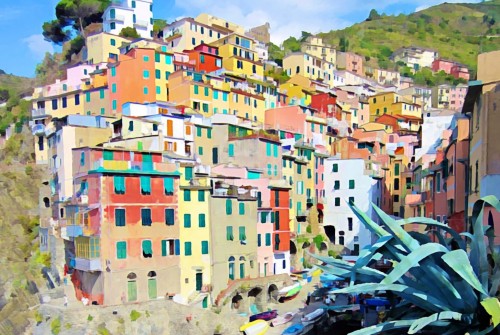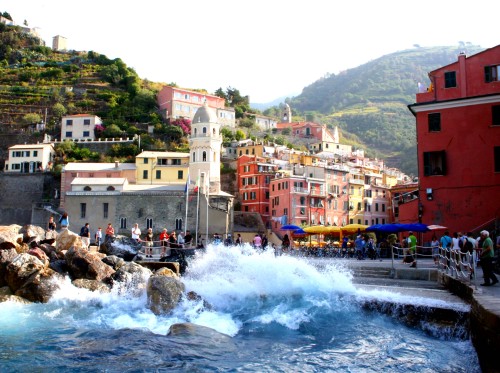 We selected bright, colorful, cheerful images that people would notice. I invited friends and neighbors to see my exhibit and that was new business for the coffee shop. It's where I sold my first few pieces.
Eventually, I approached a local salon and spa. They had a lot of boring, blank wall space. I had a lot of artwork needing some attention. A perfect fit. I sold a couple of custom pieces, producing the sizes that suited them.
5. Know your market
I'm lucky to be able to spend the bulk of my summers on a wonderful little island off the coast of Vancouver. It's a very artsy island with a number of small galleries and gift shops as well as a vibrant Saturday market.
During the summer the island is hopping with tourists.
I had taken hundreds of photos on the island: the magnificent scenery, the popular places on the island, and activities that tourists like to do on the island.
I realized that tourists might be interested in purchasing images that reminded them of their vacation, and local residents might like to send cards showing off their beautiful island.
I began by selecting a group of key, iconic images representing the island… like the twisted arbutus tree against the blue ocean waters, or the kayaks lined up at the marina.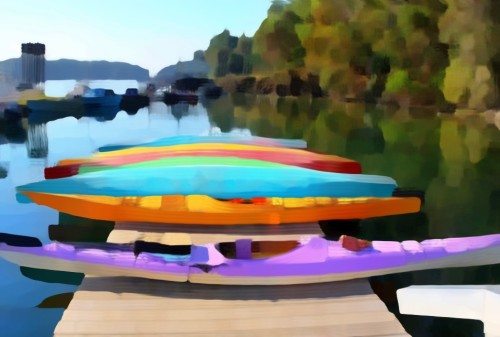 I created PhotoArt cards and matted prints and framed prints. I even produced a few on canvas.
Every summery Saturday, I set up my booth at the market. I lined up my cards and prints using easels to display a few larger prints, selecting strong, bold colorful prints that would draw people in for a closer look.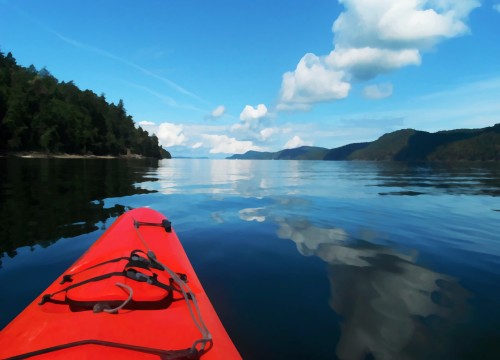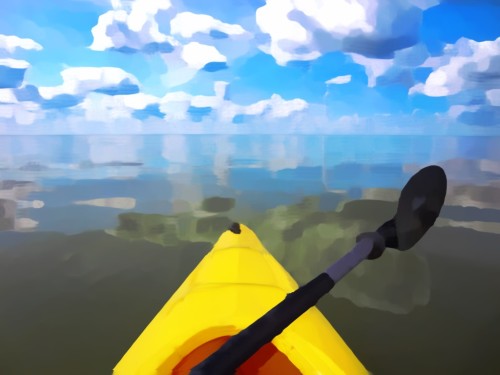 6. Learn what sells and the price point
Take the time to see what people are selling and what people are buying. Learn what the appropriate price point is for the market and the venue. Produce your product accordingly.
For me, the Saturday market buyers are mainly tourists. This is not the venue for high-end, high-priced pieces. This is a venue where smaller pieces like cards, coasters, and small matted prints do best. However, if they see an image they love, they can order it in a larger size, framed or unframed, or on canvas. I will produce those with a more professional quality and price it accordingly.
My success is largely down to developing this niche market, selling images of the destination to tourists at a price that makes it a spontaneous purchase.
7. Your enthusiasm is contagious
You are your own best salesperson. Talk to the customers, share the inside story behind the image, how you processed it. Find out what it's for… art for their wall, a gift, a keepsake?
Have pamphlets or postcards or business cards that people can take, direct them to your website, and make sure they can contact you if they decide later they want something more.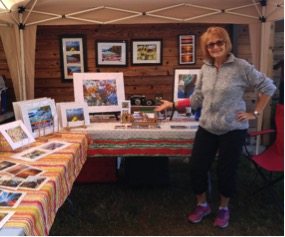 8. Have fun.
And go take some photos!               
[Editor's Note: Learn more about how you can fund your travels and make an extra income with photography, travel writing, blogging, and more in our free online newsletter The Right Way to Travel.  Sign up here today and we'll send you a new report, Profit From Your Photos: A Quick-Start Guide, completely FREE.]