Last September, I met Paola Yankovic, an artist from Santiago, Chile, who creates her original work from recycled aluminum. She invited me to visit her workplace and I had a chance to document the smelting, casting, and finishing of her art pieces.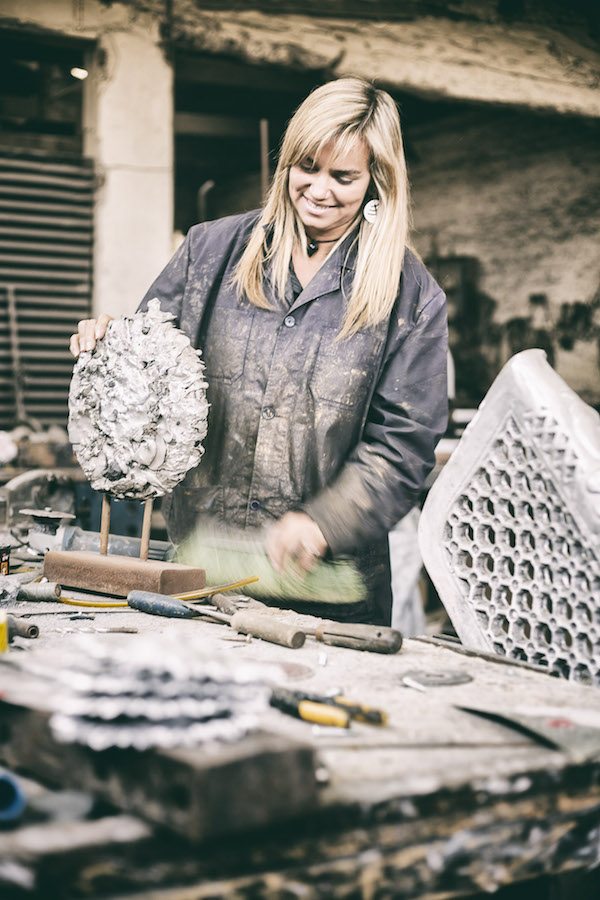 The foundry was an intriguing place to photograph, full of machinery, molds, tools, and constant activity. But it was also a dangerous and dusty place. The first challenge was to find good lighting, which fortunately came from two sides through open clerestory windows that diffused the harsh noon light.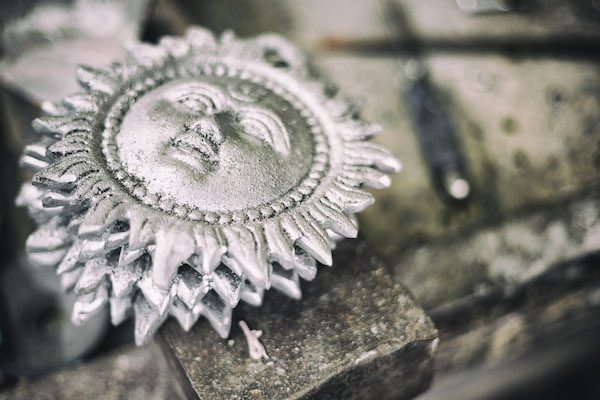 The second challenge was to create images with depth and visual interest by employing the photo layering technique we talked about yesterday. Luckily, I had numerous tools and workstations all around me.
In preparing for the shoot, I knew I'd be limited to using one lens. With all that fine metallic dust in the air, changing lenses would have been murder on my sensor. So I brought a 50mm f1.8 plastic lens–a cheap $100 lens that's really bright, light, and compact…perfect for documentary work.
With this affordable lens, I could make images like this one below. I shot through an ornamental screen to create the blurred foreground you see. Patient timing allowed me to catch the sparks flying as the worker speared his poker into the red-hot coals.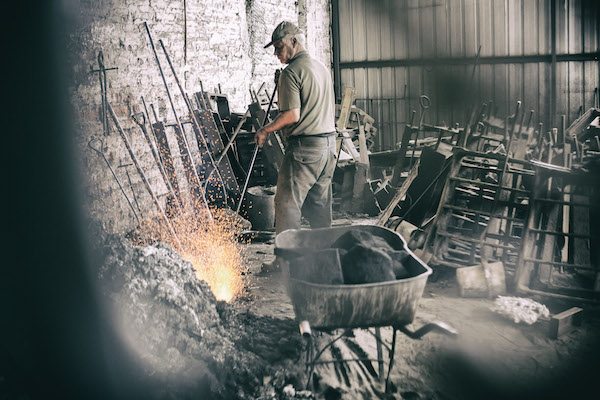 In this next image, workers in the middle ground chat while pouring hot liquid aluminum into molds…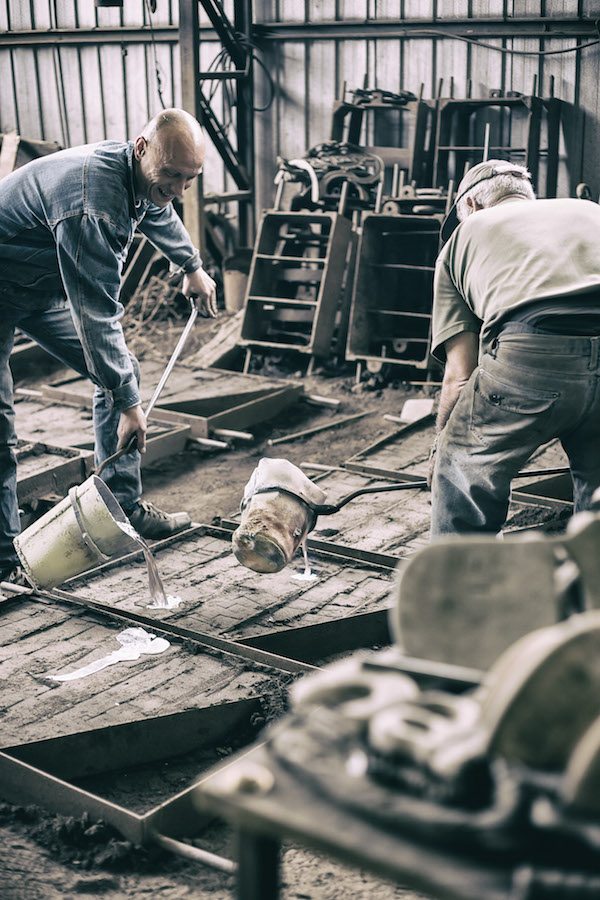 And this next image below shows how layering can be created just as effectively by using people as well as objects…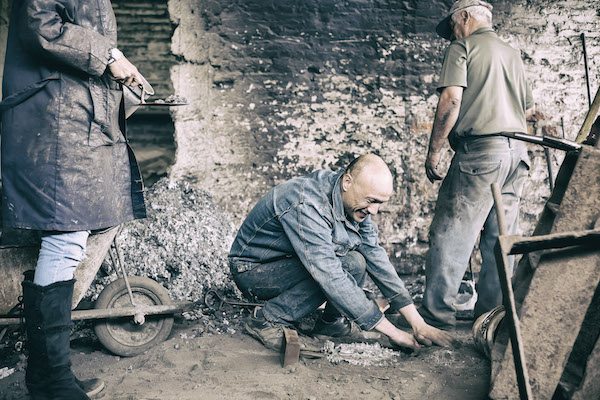 What's important here is a clear hierarchy of visual order and a relationship between the actions of the human actors in the scene. The man in the center is clearly performing the most important action while the other men are his supporting cast.
In this final example, you can see a clearly-defined subject in the middle ground at work, with other tools in the foreground and the rear of the foundry in the background. The image has depth and is well lit by the skylight which provides a soft overhead light source.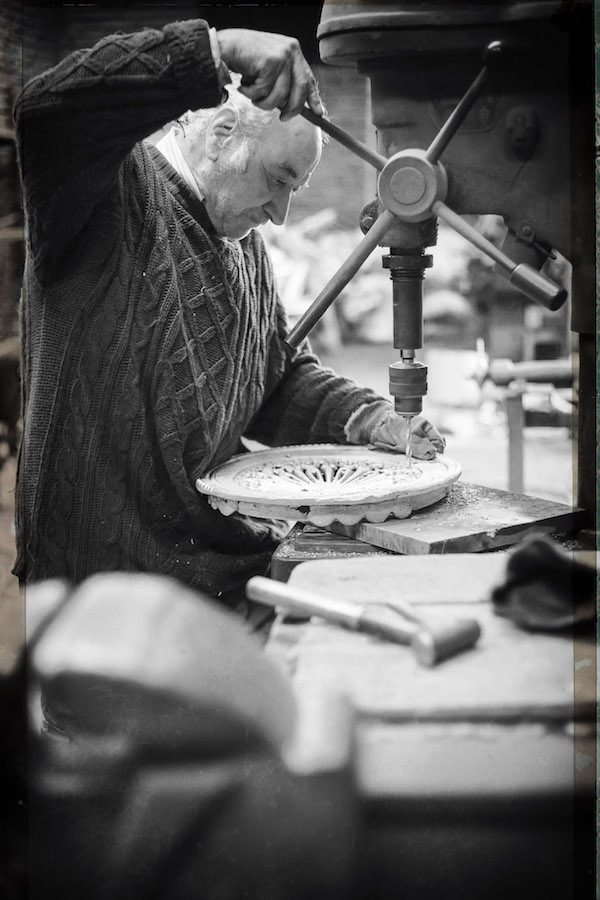 The key to taking photos like these is to study your location for good lighting and layering before you start pressing the shutter.
It takes a little practice to master but will go a long way in making your documentary images more interesting and dramatic. Try it the next time you shoot a child's birthday party or visit an artisan's workshop on your next vacation.
Look for good light. Find an interesting subject. Look at all angles for an interesting background. Then find something in the foreground. Place your subject in the middle ground.
Good light is key. And when you can pair it with what you now know about layers, I think you'll see a dramatic difference in your photos.
[Editor's Note: Learn more about how you can fund your travels and make an extra income with photography, travel writing, blogging, and more in our free online newsletter The Right Way to Travel.  Sign up here today and we'll send you a new report, Profit From Your Photos: A Quick-Start Guide, completely FREE.]