One of the quickest ways to build your stock photography portfolios is to photograph what you have easy access to on a daily basis.
For Breakfast Stock Club reader, Katrina Trninich, that's babies. She uses her newborn photography business to build her stock portfolio by asking clients if they'd be willing to sign a model release.
Just look at some of these cute baby images she sells as stock: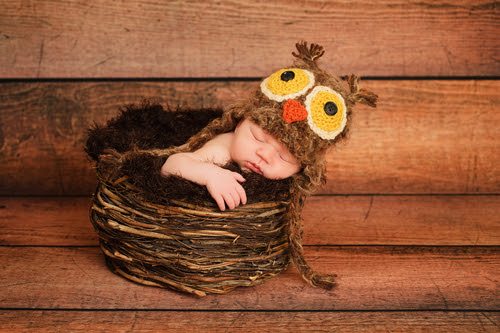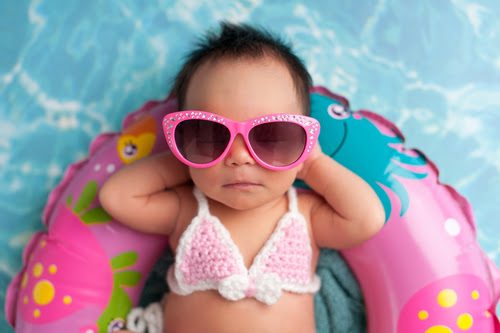 Awwwww!
Client work can pay well on its own. But Katrina has found a way to turn it into an extra $750 per month of stock photo income, too.
I asked her to share how she does it:
Fun Photo Gigs with Two Ways to Get Paid
By Photographer, Katrina Trninich
When I first started submitting to stock agencies, I primarily submitted photos of cats and dogs with some success.
But then, as a professional newborn photographer, I decided to expand my stock portfolio to include newborns and created a modeling opportunity. I offered parents a free session and four digital files in exchange for a signed model release.
When a prospective client inquires about newborn pricing, I give them my rates along with a brief description of my modeling opportunity. If the parents are interested, I reply with a detailed description of what stock photography actually is and how their baby's photos may be used. This way there is no surprise in the event they see their baby's photo being used in a commercial fashion.
The majority of parents choose a paid session, but a few will opt for the modeling opportunity. It is really just a numbers game.
Since 2012, I've photographed many baby models and have had good luck selling their photos as stock. People thought I was crazy for giving away free sessions and images for a few pennies here and there, but now I'm averaging about $750 per month in stock sales.
I especially love that it is residual income that will continue to provide me with a paycheck long after I've retired.
Editor's Note: Learn more about getting started selling your photos online in stock agencies – no matter how much or little photography experience you have – in the Breakfast Stock Club e-newsletter. It's once a week, and it's free to join, here.