Last month's Photo Challenge theme was April Showers. Scroll below to see the winning photos…
— Lori
Lori Allen
Director, Great Escape Publishing
*********************
May 8, 2010
The Right Way to Travel
*********************
April Showers — Winning Entries
By Shelly Perry in Portland, OR
Last month's Photo Challenge theme was "April Showers." Whether it's been dry all month or you saw record rain, we got a lot of creative rain photos for this theme. Unfortunately, I was unable to contact last month's winner, so I'll stand in and pick the winners this month. Without further ado, here they are…
FIRST PLACE — THE WEDDING PARTY DEPARTS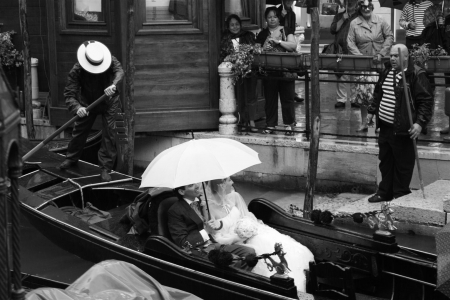 First of all, I love the nostalgic feel of this photo. There is very little to indicate when it was taken — it could have been yesterday, or it could have been 50 years ago. That makes for a timeless shot and I like that. This photo has a lot going on, which can be distracting… but, at the same time, its many elements tell a story, which make it work as a complete story in a solo shot. That can be very good for editorial photos.
SECOND PLACE — EVENING RAIN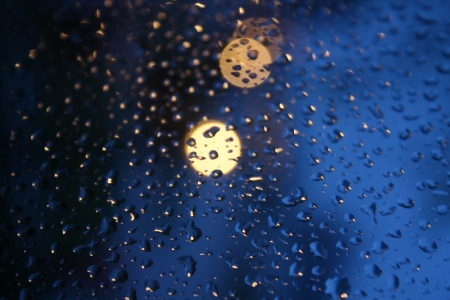 This shot in all its simplicity is really striking, and I find it beautiful. A shot like this could be used by designers as texture or background. I could also see this as an art piece given its mood. The colors and the random pattern of the raindrops are wonderful. My only wish is that the brightest yellow circle were less centered, yet I still find it compelling.
THIRD PLACE — FLOODED STREET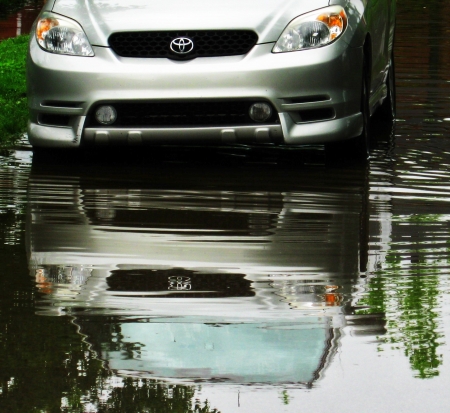 What I love about this shot is the photographer's choice to use the reflection in the water as the main element, and leave part of the actual car present. It makes for an interesting perspective and almost a sense of motion. Nice use of a square crop, though I think the shot might be stronger if we could see more of the water down the road to the right.
Congratulations to each of our winners!
The first-place winner will get a $30 gift certificate to the AWAI E-Bookstore, and all winners will be entered into the Hall of Fame, to compete for next year's $2,000 Grand Prize.
[ABOUT THE AUTHOR: Shelly Perry from Portland, Oregon, specializes in people photography, what she calls documentary or lifestyle portraits. She is known especially for her imaging of children. Shelly's concern for people is reflected both in her sense of purpose and the images she produces. Her images have been seen all over the globe on music CD covers, books, magazines, catalogues, web sites, ad campaigns and even on TV. Her work has also appeared in several local exhibits and gallery shows.]
[Editor's Note: Learn more about how you can turn your pictures into cash in our free online newsletter The Right Way to Travel. Sign up here today and we'll send you a new report, Selling Photos for Cash: A Quick-Start Guide, completely FREE.]