The fall photo buying rush is coming… is your stock photo portfolio ready?
If you've never had any photos accepted into stock agencies, now is the time. Open your calendar and mark a day to start. Mark a specific time, too. Then read this article to get going.
If you DO have photos accepted (woo-hoo!) but you're not getting many sales, it might be time to refresh your portfolio with some new images.
With stock, the trick is to keep going. Keep adding new photos. Keep building that portfolio.
While the amount of sales depends on the number of photos you have available, it also really helps if you have the right types of photos out there.
To help you along, let's take a look at five things top selling photos usually have in common.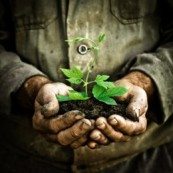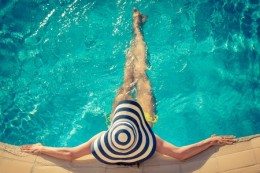 These images were all listed by their stock agencies as best-sellers.
Photos tend to do well for stock if they are:
Relatable. Images that are authentic and believable, while appealing to a wide range of people, will be sellers.
Useful. Attract buyers by offering photos that can be used for many different purposes. When you're looking through your photos trying to decide which ones to submit, ask yourself, "What could this photo sell? What would it be used for?"
Conceptual. Try to create images that go beyond the literal, that represent an idea or emotion, even if it's simply "family," or "togetherness."
Impactful. Buyers want photos that will catch their viewer's attention and evoke a strong emotional response. Make sure your main subject is very clear to the viewer. If you're not sure, ask a friend.
Clutter-Free. Simple compositions that leave room for text are tough to beat. Clutter and distractions quickly take the viewer's eye away from the main point of your photo. Try to simplify your compositions as much as possible.
Keeping these guidelines in mind as you get out there and photograph should help you create a strong stock portfolio.
With the fall buying season right around the corner, now is the time to upload your best shots and start boosting your sales!
Editor's Note: Learn more about getting started selling your photos online in stock agencies – no matter how much or little photography experience you have – in the Breakfast Stock Club e-newsletter. It's once a week, and it's free to join, here.