If you want to be happy… get thankful.
Recent psychological studies show that people who "cultivate gratitude" tend to be happier about their lives overall.
Bonnie, here, with a little happiness project for you…
Since it's the month of Thanksgiving here in the U.S., what better time to make some space for gratitude… and see if it leads to a little extra happiness?
According to happiness and gratitude experts, some easy ways to get grateful – and happy – include:
Keeping a journal to jot down the things you're thankful for each day.
Sending thank-you notes to people who have helped you. (Bonus happiness points for hand-delivering them.)
Thanking people in your head. Yep, even thinking about thanking people who have helped you gives you a little bump in happiness.
Praying or meditating on those people and things you're thankful to have in your life. 
For me, happiness is getting into a creative flow with writing or photography. So I'm setting out to combine being thankful with taking photos for… THE ULTIMATE HAPPINESS BOOST!
Starting now…
Today, I'm thankful for: The ability to work from anywhere.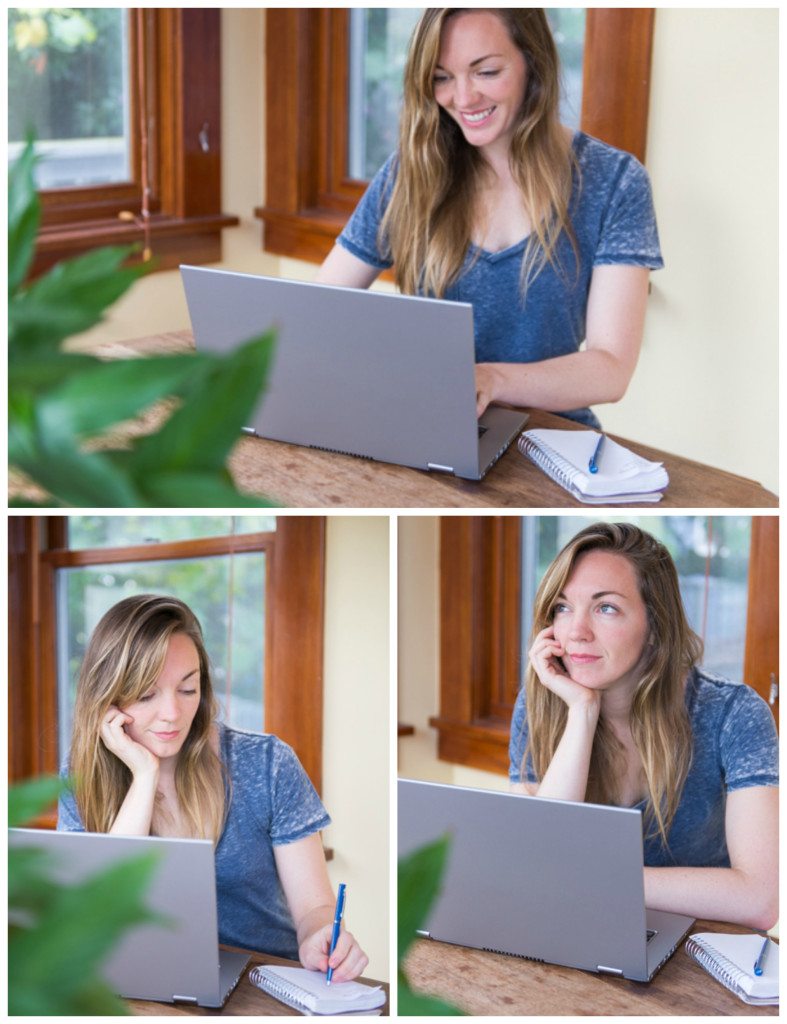 This happens to be a theme that works well for stock, so I took some photos of myself working at my kitchen table. This is easy to do if you set up a tripod with a timer or use a remote shutter release.
Over the next few days, I'm going to share photos of four more things that I'm thankful for… all photos that I plan to sell, too… and I hope you'll join me by taking your own photos and then putting them up for sale on stock sites.
Let's spread this glow-y feeling and take some new photos we can sell while we're at it!
[Editor's Note: Learn more about how you can fund your travels and make an extra income with photography, travel writing, blogging, and more in our free online newsletter The Right Way to Travel.  Sign up here today and we'll send you a new report, Five Fun Ways To Get Paid To Travel: A Quick-Start Guide, completely FREE.]