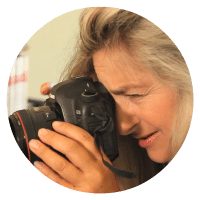 My mom is an artist and always loved taking pictures. I took after her. I've had a passion for photography since I was a child.
But it took until a decade or so ago for me to consider shooting photos for money. That's when I got Great Escape Publishing's (GEP's) Turn your Pictures into Cash program. It really helped me with the fundamentals and world of possibilities. 
A few years later, I went to Santa Fe with GEP and heard both Lise Gagné and Shelly Perry speak about stock photography. Fueled by excitement, I submitted to several agencies. I was accepted by Shutterstock in June 2011 and uploaded my first eight images. I now have 2,375 images on Shutterstock.
The thing I love most about Shutterstock is the consistent sales. I've sold at least one picture there almost every day for the past three years.
All total, over three years, I've sold 51,720 images and been paid over $30,000 in royalties.
A few years back, however, I eased up on microstock images when I started selling on ImageBrief and other boutique stock agencies where the minimum sale is $49 per image license. 
It's been a good decision. I've done quite well with ImageBrief. In fact, I've become their top licensed photographer!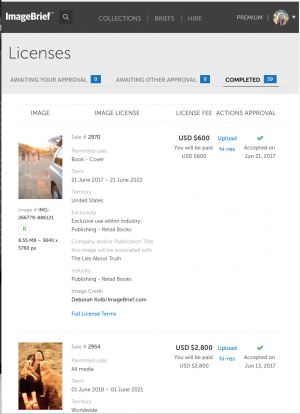 From getting my start with stock all those years ago, I've gone on to have a lot of cool experiences. 
I shot a billboard ad in Las Vegas for Hotel Aria—my teenage son even helped me in my studio to create this image by tossing cubes of dry ice into the glass while I shot.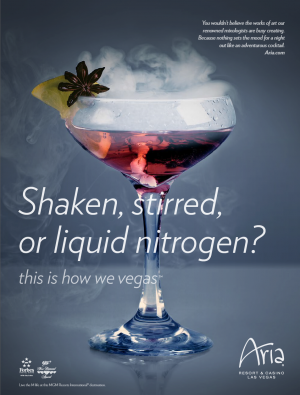 I've also created more than 14 book covers for authors who are working with publishers like Simon & Schuster, HarperCollins, and Macmillan. 
I love to create the vision of what the author and publisher want. Some of these covers, I've been hired to create on ImageBrief. For others, I competed against other photographers by submitting to a "brief".
Here's one of my favorites: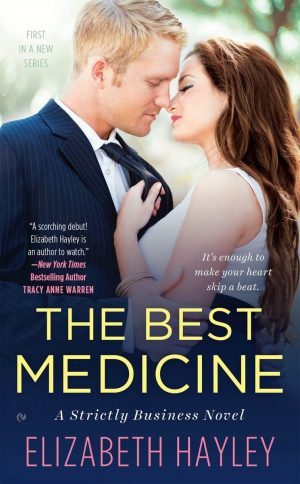 Later, I attended another photography workshop with GEP—a stock photo shoot in Maui set up by Bonnie Caton. I submitted one of the photos I took there to a photo contest in Islands Magazine. I won a luxury cruise to Tahiti valued at over $10,000!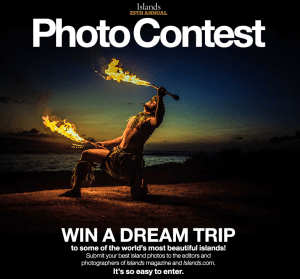 These days, I'm a full-time photographer, specializing in boudoir and branding.
It's such a fulfilling job. I love watching people light up when we shoot and then again when they review their pictures.
You can get started, too, by shooting what you love! You don't have to travel far to do it or spend a lot of time to get your start. You can do it in your hometown like me. Take those first steps and just see where it can take you.
[Editor's Note: Learn more about how you can fund your travels and make an extra income with photography, travel writing, blogging, and more in our free online newsletter The Right Way to Travel.  Sign up here today and we'll send you a new report, Five Fun Ways To Get Paid To Travel: A Quick-Start Guide, completely FREE.]