Studies show that you can increase your creativity by 83% simply by getting up and going for a walk. Next time you don't know what to shoot, just grab your camera and get out the door. But if the weather's bad and you need to stay inside, you can still mix things up. Right now I'm on a plane to Peru for our upcoming Photo Expedition with photographer Efrain Padro, so I asked my friend Sarah, who just got her start in stock, to show you how to "work the shot," and come up with a great stock photo right at your kitchen table. Take it away, Sarah! — Bonnie Bonnie Caton Creator, Breakfast Stock Club P.S. Breakfast Stock Club Premium Members are mixing things up as well this summer, with the Summer Sprints. During the months of June, July, and August, all Premium members will get their photos reviewed TWICE a month. Get in on the fastest way to improve your photography, build your stock portfolio, and increase your sales right now and beef up your portfolio in time for fall — the biggest season for stock photo sales — here.
Five Minutes to a More Saleable Shot By nature photographer Sarah Ehlen
In photography, it's so easy to hold your camera up to a subject, click once, and walk away. But the first photo you take is rarely the best. So if you only take one, you're missing out on a potentially better — and better-selling — shot. What if, instead of shooting and running, you stuck around for a few extra minutes and really worked it? Tried every angle… or looked for a unique perspective? The very next photo you take, try noticing the little details — how the light is falling, where the shadows are, what the background is doing… It's incredible how you can completely change your photograph by moving your lens just one or two inches. To show you what I mean, take a look at this photo I took at my kitchen table this morning: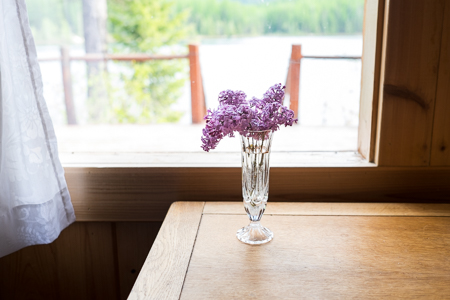 It's ok, but it has some issues. Notice the slightly distracting background and overly bright highlights which draw attention away from the flowers. In this next shot, I moved in closer and changed my composition to eliminate the distracting background. It already looks better: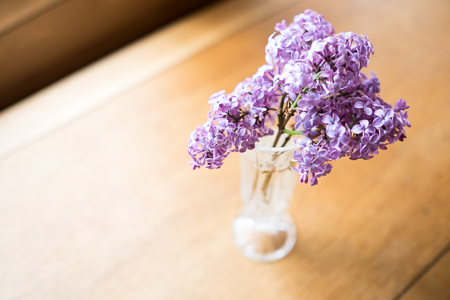 But I knew I could still improve it. For my third shot, I simply closed the curtain to create softer, more even light. I also removed some of the flowers and slightly changed my perspective. See how this creates a simpler, more pleasing composition?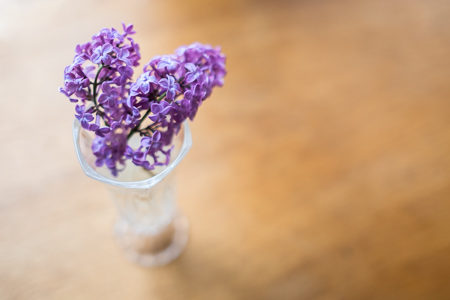 This third shot is by far the best — it's the one I'll submit for sale as stock. What's incredible is that the difference between the first photo and the last photo only took me about five minutes to achieve… simply by moving my camera around and working the shot. The next time you're out shooting- whether on an exotic trip or just around the house, try taking those few extra minutes to work the shot. I bet you'll be surprised with what you come up with. Before you know it, you'll have some great looking photos to submit for stock that are not your typical shots.
Your Weekly Breakfast Dish
The Latest from Your Breakfast Stock Club Facebook Page From Marsha: 
Just sold my first image on istock, it's only .28, but it's a start!
From Valerie: It may already be May, but I have finally started on my New Year's resolution! The goal was to upload one photo per week to stock…totally dropped the ball on that one. But 2 weeks ago, I uploaded 3 photos to all my sites that got approved! Last week I uploaded 3 stock videos that got approved, and this week I uploaded my background/texture photo from last week's BSC challenge. Don't stop me now, I'm on a roll…!
From Bruce: A very good day today. Just received notification that my photos have been accepted at iStock! And no, this is not my first try; about 4 times I believe. Persistence paid off. San it usually does! One of the photos submitted is an HDR. I also have images at Crestock, Big Stock and Dreamstime. I now must submit 10 images to Shutterstock.
From Theresa St. John: Hahahahaha! Was looking around my stock sites tonight and I was shocked to see this. Almay ~ my very first sale there this month !!! and it went for $36.00 !!! Super exciting, right?