Today's elephant ride took us both under the dim jungle canopy and out in the open beneath the brilliant tropical sunlight. With so many different (and extreme) changes in light, we had our work cut out for us in terms of getting our exposure right. Bonnie here, again, with another dispatch from our photo expedition here in Thailand… To get our exposure right in these changing light conditions, our instructor, professional photographer Rich Wagner, had us shooting on auto everything.  Auto white balance.  Auto ISO.  And in Auto or Program Mode.  (Check your camera manual for details on how to make these changes.) "Let your camera do what it can to make adjustments for the light," he said.  "If we try to adjust the settings ourselves each and every time the light changes today, we'll spend more time playing with the buttons and menus on our camera than we will on taking good pictures." He also told us to turn on our camera's "blinking highlights" feature, so we could double-check our camera's light decisions and see whether or not it was letting in too much light or not enough. With this feature turned on, the areas of our photos that are too bright, will blink, letting us know that we might need to make an adjustment. And, when we need to make an adjustment, we just used our "exposure compensation" button. Most exposure compensation buttons look like this: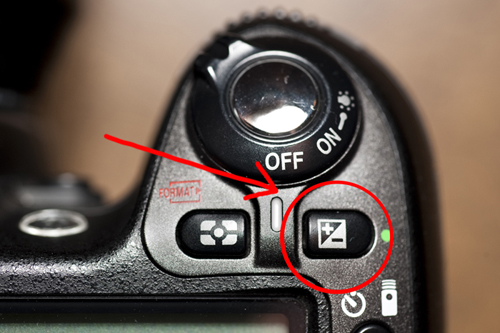 You should have one somewhere on your camera.  Or if you're shooting with a point-and-shoot, it should be somewhere in the menu options on your LCD screen. When you press this button (or turn it on in your menu), you'll see a line on your camera screen with marks ranging from -3 to +3. Move up toward +3 to add light, and down toward -3 to subtract light. Then, take another shot and check your blinking highlights (or histogram) again (see how to read a histogram, here). If you can't remember that +3 adds light and -3 lets less in, you can always try one extreme and take a picture and see what it does to your photograph.  Then adjust from there. It's a simple, quick way to adjust your exposure without getting bogged down in your other settings.  (Check your camera manual for "exposure compensation" if you can't find it.) I'll send you some of my favorite photos taken by attendees here in Thailand tomorrow.   They did an outstanding job.  You'll swear that their photos were taken by real pros. And today's elephant ride, by the way, was out of this world. I'm including pictures below. — Bonnie Bonnie Caton Editorial Manager, Great Escape Publishing P.S. People always tell me I have a dream job. Before I came to work here at AWAI, I attended The Ultimate Travel Writer's Workshop. I had just been on a trip around the world, so I had plenty of stories in my head. I did what Jennifer Stevens said at that event to land my first paid byline and received a note from the editor that said he was interested in publishing more from me. Not long after that, AWAI offered me a job. I'm not saying that you should attend The Ultimate Travel Writer's Workshop so you can get a job working for AWAI. My position here has been filled, after all. But I am saying that good things happen on the road to following your dream. I wanted to be a writer and now I'm actually more interested in photography than I am in writing. If you're like me and you want to start somewhere, I'm certainly not going to turn you away from The Ultimate Travel Writer's Workshop. That is, after all, where I got my start. But AWAI has other options, too… If you're interested in stock photography, I write a free weekly newsletter that's solely and completely about stock, here. And here are more pictures from today's elephant tour… Getting to our elephants involved crossing a creaking suspension bridge.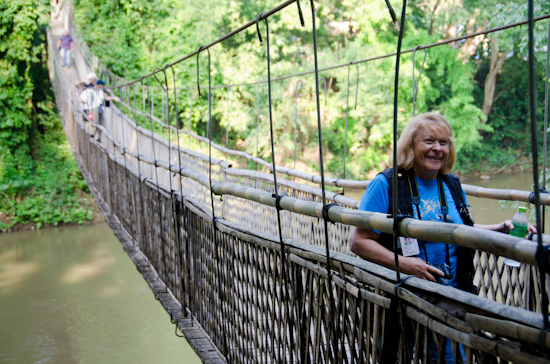 Before our ride it was bath time. Each day, the elephants are bathed by their trainers, or "mahouts."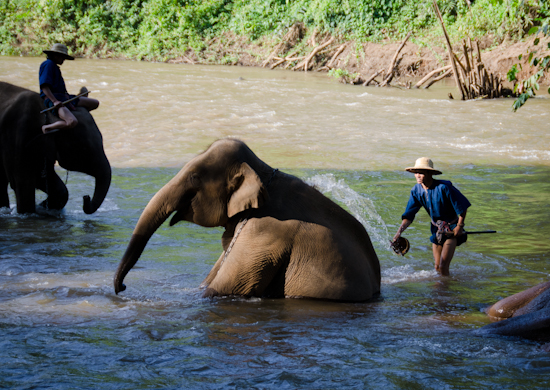 Then it was off into the lush jungle.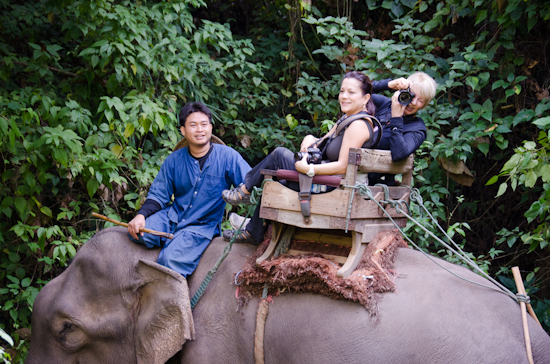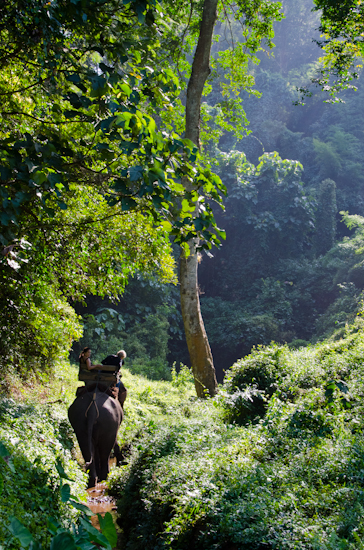 We took a ride through the river, too.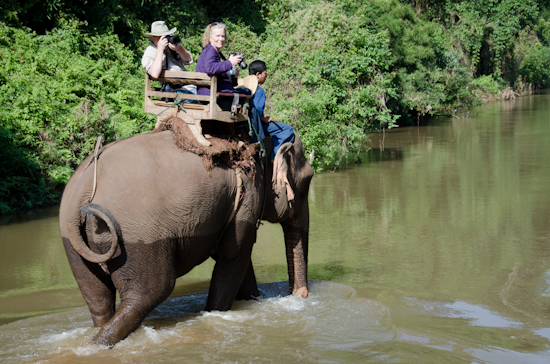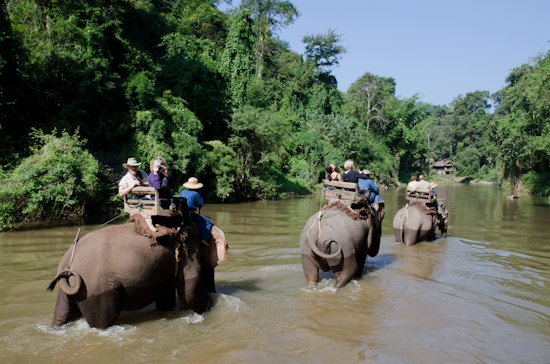 And back onto dry land.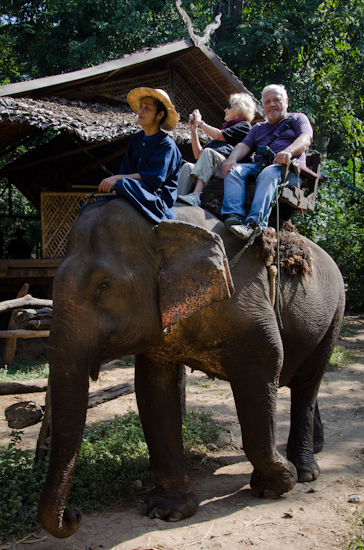 It was a magical day for everyone. Stay tuned for a round-up of our whole trip tomorrow, with some of the best attendee photos I've seen. [Editor's Note: Learn more about how you can turn your pictures into cash in our free online newsletter The Right Way to Travel.  Sign up here today and we'll send you a new report, Selling Photos for Cash: A Quick-Start Guide, completely FREE.]