Capture your daily gift: take photos of sunrise
There is a gift waiting for you every morning… but it's fleeting. You have just 30 to 45 minutes a day to claim it. After that window of time, it's gone… It's a gift that relaxes… it inspires… it lets you think and meditate. It prepares you for the day ahead… It comes in several colors, but it's almost always beautiful. Every day it's unique, and, no matter where you are in the world, it's there waiting for you… …and it's completely free.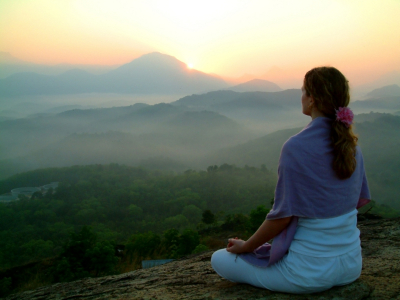 I'm talking about the sunrise, of course. There's something so thrilling about it, I challenged our photographers in Santa Fe last week to go out at the crack of dawn and soak it up.  Not just to take photos of sunrise.  But to gather in their pajamas for "play." Nothing more, nothing less.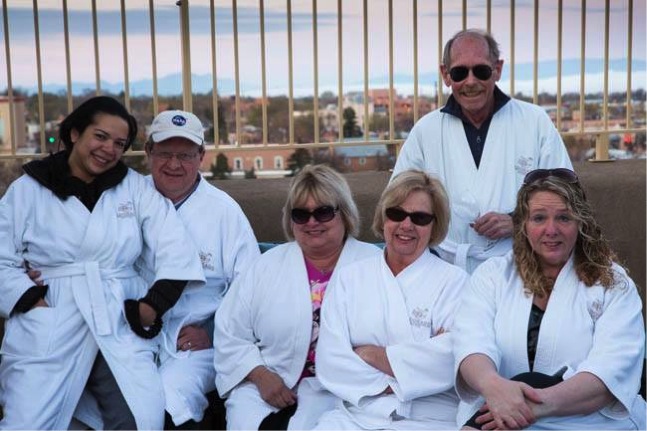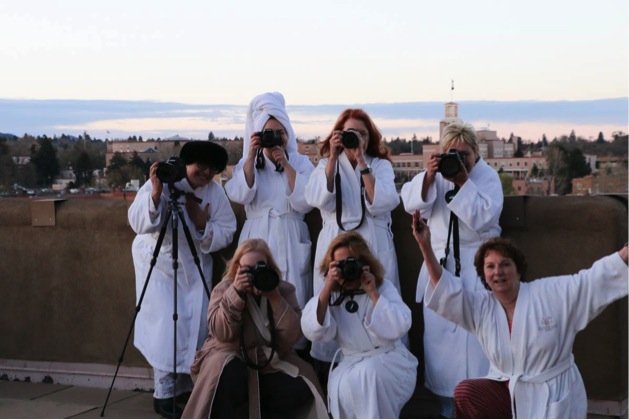 It's all a part of my effort to get people to play more in their lives. Do things that they wouldn't normally do… simply for the fun of it. Forgo that extra hour of sleep in order to appreciate something that you'd normally take for granted. Rising and setting, the sun gives us two free gifts a day. If you just sit back, relax, and appreciate its beauty, I truly believe you'll appreciate more of the little things in life. And doing it with a camera in hand just makes it all the more enjoyable. So, sometime this week, take the time to watch the sunrise in your pajamas. It's a great way to start your day, and I'm willing to bet you'll feel happier and healthier because you did! Share on Facebook
[Editor's Note: Learn more about how you can turn your pictures into cash in our free online newsletter The Right Way to Travel.  Sign up here today and we'll send you a new report, Selling Photos for Cash: A Quick-Start Guide, completely FREE.]