Dear Reader,
Here's your weekly photo dispatch from photographer Shelly Perry with a list of last month's Photo Challenge winners…
Lori Allen
Director, Great Escape Publishing
*********************
January 13, 2010
The Right Way to Travel, Weekly Photo Tip
*********************
Bells, Bows and Mistletoes — Winning Entries
By Shelly Perry in Portland, OR
Last month's Photo Challenge theme was "Bells, Bows and Mistletoes." November's winner, Tom Weber, acted as our guest judge, choosing December's first-place winner.
** First Place goes to redhouston for "Reflections of Christmas Past"
** Second Place goes to Courtenay for "Serving Up Some Holiday Spirit"
** Third Place goes to henryhurry for "Versailles Snow"
Here is what Tom had to say about his first-place pick…
FIRST PLACE — REFLECTIONS OF CHRISTMAS PAST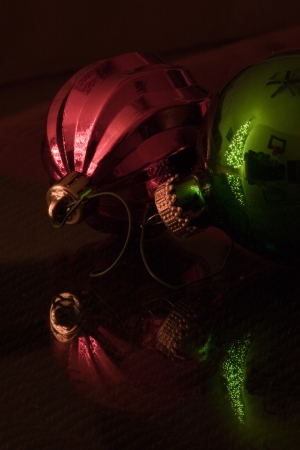 "The artist's personal feelings were truly captured in this simple but effective shot. The richly-colored balls and low natural light form a warm combination — perhaps to symbolize the reflective mood of holiday seasons past when the artist's family, much younger and all present, participated in the annual tree trimming chore. Crisp focus, excellent lighting, and well-balanced framing all contributed to make this effort the winning selection."
Here are my picks for second- and third-place winners:
SECOND PLACE — SERVING UP SOME HOLIDAY SPIRIT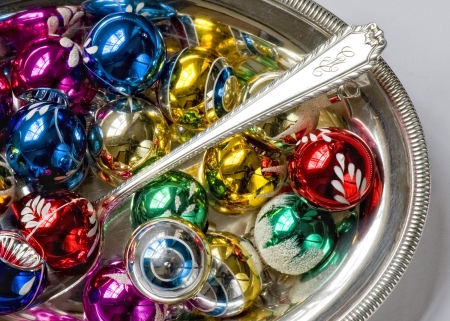 While the winning photo above used a subdued, moody tone and pallet, this winning photo pops with crisp, bright colors. The photographer did a nice job capturing the theme in this potential stock shot. And, while it has the brightness and exposure of a photo that was shot in studio, it appears (upon closer investigation) to have been achieved with natural light through a window — a great source for lighting and free of charge to each of us. I'm impressed with the photographer's achievement here.
THIRD PLACE — VERSAILLES SNOW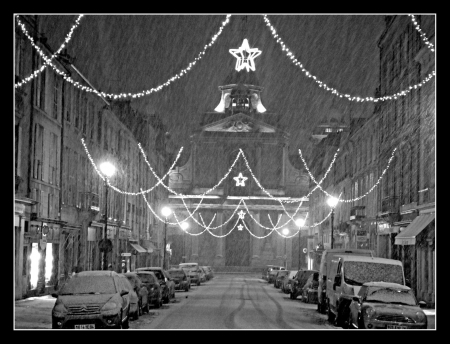 I may need to crank up the heater here at home, but I swear I can almost feel the chill of this scene. It has a nostalgic holiday feel to it. I love the lighted street decorations, the snowy tracks in the street, and the streaks of snow blowing down. Kudos to the photographer for getting good exposure for this snowy night scene.
Congratulations to our winners!!
The first-, second-, and third-place winners will all be entered in the running for the $2,000 Grand Prize in October.
ENTER TO WIN!
Remember, this month's theme is "The Great Escape." Submit your photos by 8:00 a.m. EST, Monday, January 25. If you're a first-time user, you'll need to register first on the "register" link on the right side bar. Once you have a username and password, click "Enter to Win" to upload your photo. Only one photo per applicant will be considered.
[Editor's Note: Learn more about how you can turn your pictures into cash in our free online newsletter The Right Way to Travel. Sign up here today and we'll send you a new report, Selling Photos for Cash: A Quick-Start Guide, completely FREE.]