We've all taken photos that we thought were great – only to return home for an abrupt introduction to reality. Lightroom helps fix some common mistakes with "non-destructive edits," which means that you never actually change the original photo. 
The following are three tools I love to use in the Develop module of Lightroom to make easy photo edits:
1.  The adjustment brush icon looks like single planet surrounded by numerous little moons (it is found under the color histogram at the top right of the develop tools). 

This is one of the most powerful tools in Lightroom for editing and fine-tuning your photos. It allows you to apply changes to small areas of your photo – wherever you decide to "paint" the brush over your shot.
For example, you can lighten, darken, add or remove saturation, change color, add sharpness, and even whiten teeth and soften skin, along with many other things.
To use it, just click the icon and run your brush over whatever you'd like lightened, brightened, darkened, etc. Then, use the sliders in your panel to make adjustments.
The after photo below has six adjustments. Can you see where I ran over them with the brush and made an adjustment?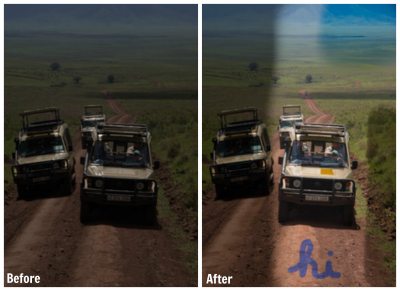 Obviously, this final photo isn't for sale.  It's just an illustration of different ways to use the brush.  I even use it for writing text sometimes for fun.
Here's a before and after of a photo where the adjustment brush came in VERY handy. See all the contrast in this before shot? The snow on the mountain is way too bright and the shadows below are way too dark.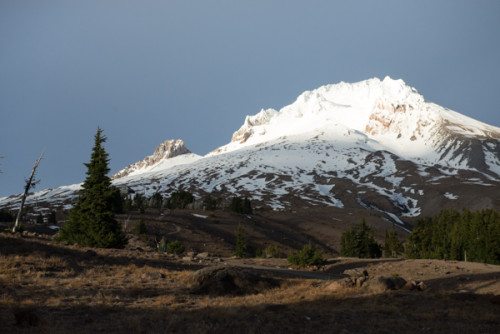 With a quick swipe of the adjustment brush over the bright areas to darken them, and another over the dark areas to lighten them, plus a few other simple edits, you get a much better result: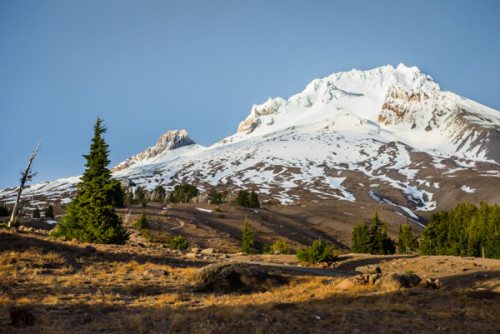 2.  The exposure and contrast tools can be found under the Treatment heading.  I like these too.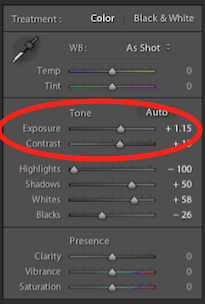 These sliders will adjust the entire image as a whole. That means the entire image exposure and/or contrast will be increased or decreased. 
Look at the huge difference these small changes can make!

3. The dehaze tool is new in the most recent version of Lightroom and helps to recover color, contrast, and detail in photos with too much haze or fog. By using the slider, you can make the photo more dramatic by sliding it to the right or go the other direction to the left to make a moodier image. Again, this will adjust the entire image as a whole, or you can use the adjustment brush for specific areas.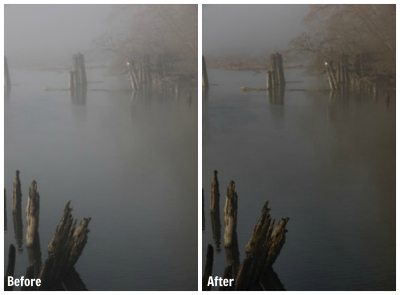 These and many more tools in Lightroom are invaluable for photo editing — but your photos first must be in focus and not too over- or under-exposed. 
[Editor's Note: Learn more about how you can fund your travels and make an extra income with photography, travel writing, blogging, and more in our free online newsletter The Right Way to Travel.  Sign up here today and we'll send you a new report, Five Fun Ways To Get Paid To Travel: A Quick-Start Guide, completely FREE.]