Last month's photo challenge theme was "Food and Wine." Many shots that came in had my mouth watering or my mind yearning for just a little taste (and that's coming from someone who isn't a real "foodie"). And, everyone did a great job following the number-one rule of food photography: make it look appetizing.
Our January winner, bgaras2001, was the guest judge this time around. See his pick for first place below …
** First Place goes to deborah_kolb for "Wine and You"
** Second Place goes to Dane for "Pinot and Grapes"
** Third Place goes to seamonkey for "anticipation"
FIRST PLACE — WINE AND YOU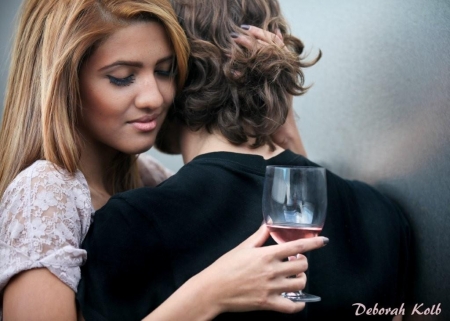 "With nice even lighting and no distracting background, I think Deborah did a wonderful job capturing the feel and emotion in this image. Congratulations to Deborah."
I agree, I think this is a gorgeous photo. It fits the theme "Food and Wine," but takes it to the whole realm of conceptual photography. There's lots of evocative mood here, perfectly executed.
On a side note, I'm so happy to see Deborah as the winner this time around. She has regularly submitted photos to the challenge over the past four or five years, and has had several photos chosen, but I believe this is her first "first place" pick. Looking back over her shots, I can say she has really picked up her game. Her photography has grown by leaps and bounds. Congratulations Deborah, job well done.
SECOND PLACE — PINOT AND GRAPES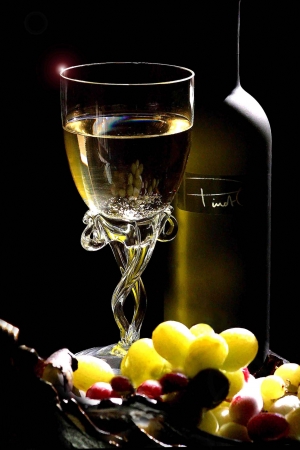 This is another stunning photo, exquisitely done. The glow emitting here from the subject is beautiful: it makes the shot have depth and feeling. For a still life to have mood is quite an accomplishment — one I feel the photographer achieved here.
The composition is strong, reminding me of a painting. The only thing I would personally change about the shot is the bright spot at the far left of the frame (part of the dish or something). Otherwise it's perfect.
THIRD PLACE – ANTICIPATION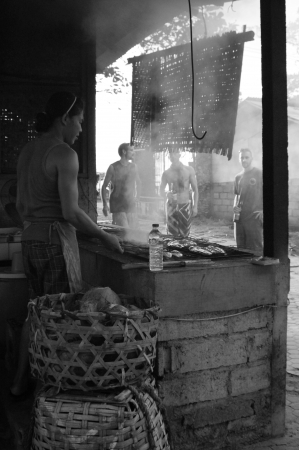 This is a strong documentary/editorial kind of shot. The woman hard at work cooking, the smoke rising from her grill, the three men in the background watching, it all pulls together in a nice story.
The composition is good, nice framing with the post. The exposure is good, too, in what could have been a tricky lighting situation.
Congratulations to each of our winners!!
The first-, second-, and third-place winners will all be entered in the Grand Prize contest for a $2,000 prize in October!
[Editor's Note: Learn more about how you can turn your pictures into cash in our free online newsletter The Right Way to Travel. Sign up here today and we'll send you a new report, Selling Photos for Cash: A Quick-Start Guide, completely FREE.]