For the past couple of weeks we've been looking at easy ways to create stronger photos. If you're just joining us, you can catch up here and here.
For our third "Back-To-Basics" issue, photographer Sarah Ehlen shows us one of the most important "hidden" truths of photography – that less is more.
Once you're aware of the power of simplicity, you'll be well on your way to creating professional looking images with ease.
Let's jump in!
Back to Basics Issue #3: Cut The Clutter
By Sarah Ehlen in Missoula, Montana
Our cameras are amazing tools that we can use to turn the world around us into art. We can transform a chaotic scene like this…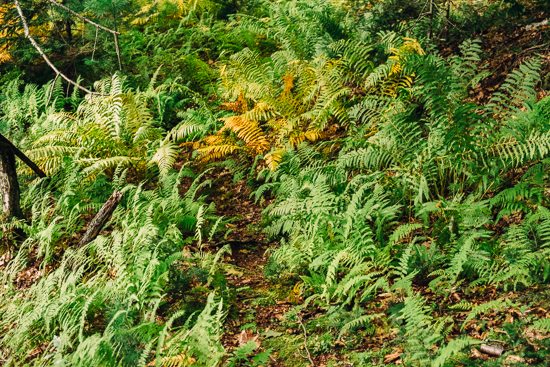 …into something elegantly simple: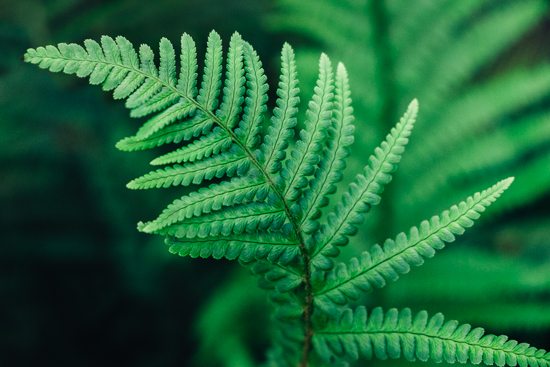 To create images with impact, the trick is to be intentional about what you include in the frame, and just as importantly, what you exclude.
The key is to know what your subject is, and then only include elements that support your subject.
In the example above, I loved the shape and lines of the ferns, so that's what I chose to emphasize.
It can be challenging to simplify the busy, messy, crazy world around us. There is certainly no shortage of distractions. However, as a general rule, the more you can leave out of your image, the stronger it will be.
Here are five simple strategies for creating strong, clutter-free photos:
1. Sweep the edges. This is a big one. You'll often find distractions sneaking in along the edge of the frame, visually pulling your viewer away from your subject.

If you get in the habit of quickly checking the sides of your frame before you take the shot, you'll catch distractions before they become a problem. Often all you need to do is zoom in with your lens or move slightly closer to your subject.
2. Watch your background. The area behind your subject will usually contain a lot of potential distractions such as telephone poles or bright highlights that are overpowering.

Here, all I had to do was slightly change the angle of my camera to eliminate the bright background and create a stronger composition. Using a wide opening aperture to blur the background can also really help to simplify a busy scene.
3. Get closer. This is one of the most effective ways to improve your images. It works especially well with portraits. The more you fill the frame with your subject, the less space there will be for pesky distractions to sneak in.

In the example above, I moved closer to my subject to exclude the unnecessary sidewalk. The viewer still has a sense of the setting, but without as many distractions.
4. Wait for it. When your subject is moving, it's important to keep an eye out for the moment where you can get a clean shot. Watch as distractions move in and out of your scene and be ready to push the shutter button when you anticipate an opening. This will be useful for any kind of sports, event, or street photography.

Notice how the photo on the left feels more like a snapshot, while the photo on the right looks more intentional and polished because it was caught during a clutter-free moment.
5. Let it go. Although I loved the sailboats, the dock, the buildings, the reflection, the sky and the mountains in this scene below, trying to include everything makes the image feel a bit crowded.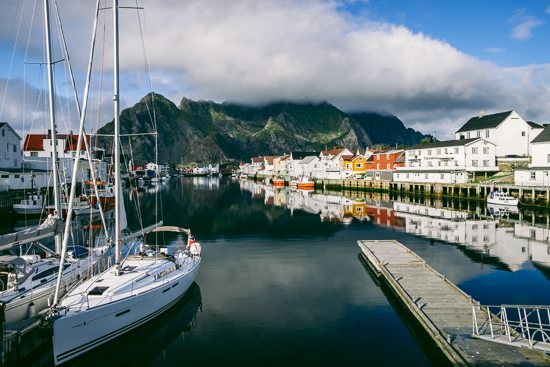 Excluding a couple of things (even though I really liked them), ultimately created a stronger image.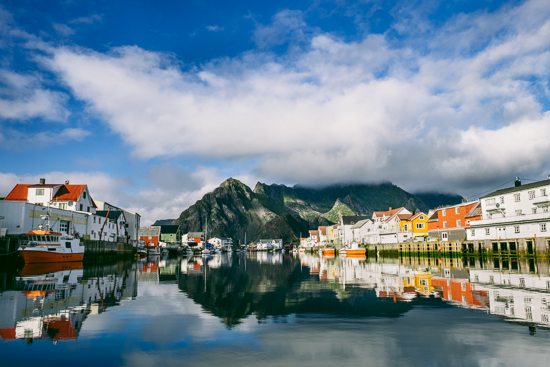 I hope this gives you some ideas for ways to simplify your own photos. If you practice these five guidelines, I think you'll find that creating visually strong, distraction-free photos will quickly become second nature.
[Editor's Note: Learn more about getting started selling your photos online in stock agencies – no matter how much or little photography experience you have – in the Breakfast Stock Club e-newsletter. It's once a week, and it's free to join, here.]