They say that it's difficult to break into photography and even harder to make money with photography. But despite what I've been told, I took my chances and was able to make a living within a year after I first held my camera. I didn't have any background in photography. In fact, I'd studied law and was working in Human Resources. I accidentally discovered a new passion in photography in the beginning of 2008, after I bought a DSLR. And, just one year later, I quit my comfortable job to pursue a new career in photography. Of course, at first I was earning a low income, just enough to pay the bills. But with tighter focus and perseveration, I was able to make a comfortable living and travel around the world.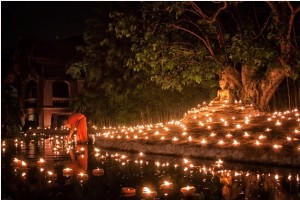 There are no well-kept secrets about it. But here are a few tips that can help:
Be passionate about what you do: Your work is your vehicle, but passion is your fuel. Without fuel, you're not moving forward. Love what you do, make it fun, and you won't ever feel like you're working.
Stay focused and never give up: There are many genres in photography and not everything will attract you. Try different things and find out what's best for you. But then stick to it, search for your own style, and keep pushing forward. It's best to photograph what you like and specialize in that than trying to excel at everything.
Never stop learning: Even after six years of photography, I still learn new things every week. Stay up-to-date with photography news and technologies. Discover new editing techniques, find different ways to shoot, and have fun learning.
Connect with the industry: Nowadays, it's easy to connect with many like-minded photographers online. Not only do we learn from each other, but it's also a great way to make new friends and get your name out there. I've been able to reach out to some photographers and work on bigger projects together.
Shoot, shoot and shoot some more: Our cameras are getting smaller and easier to carry around, and even our smartphones take great quality images. Don't hesitate to always carry them with you and shoot whenever you get inspired. You don't want to be that person who missed that amazing shot. And the more you shoot, the more you learn and the more comfortable you get.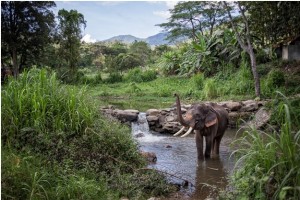 Share on Facebook
[Editor's Note: Learn more about how you can turn your pictures into cash in our free online newsletter The Right Way to Travel.  Sign up here today and we'll send you a new report, Selling Photos for Cash: A Quick-Start Guide, completely FREE.]