We just passed the winter solstice, which means that each day moving forward gets a little lighter.
However, we're still in the shortest and darkest days of the year, which sometimes makes it hard to get out and take photos for stock.
But think about it this way: This is our once-a-year chance to create some really unique photographs of holiday lights.
If you're some place wintry, grab a mug of something warm, and head out for a little holiday light shooting.
Here are some tips to take holiday light photos that sell:
It's all about timing. The key with photographing outdoor light displays is to shoot during the times when daylight is transitioning to darkness or vice versa. Sunset is a good time to set up your camera to wait for the right balance of light. People often wait until it is totally dark to photograph lights, but by that point you'll lose a lot of detail in the surroundings. That beautiful blue twilight sky is what you want.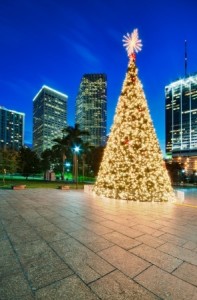 Use a tripod. Stabilize your camera with a tripod or set it on something solid. In these low-light conditions you'll need a longer shutter speed which will result in blurry shots if you try and hand hold your camera.
Turn off your flash. That little pop up flash on your camera is definitely not powerful enough to light up a whole scene. Unless you're photographing a person or something up close, and you have an off-camera flash, it's best to turn your flash off.
Choose your white balance. Try using tungsten or daylight white balance and see which one you like the best.
Experiment with focus. Try photographing a person or scene with out-of-focus holiday lights in the background for a fun effect. To get this shallow depth-of-field, use a small f-stop number, between f/2.8 and f/4.5.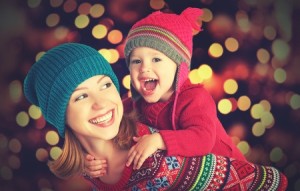 Of course don't forget to have fun and try new things! Don't just shoot buildings. People or pets look great in the glow of holiday lights, too.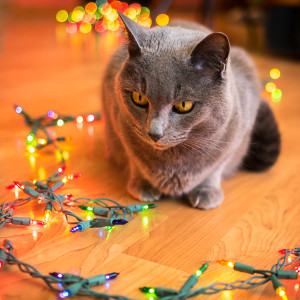 Happy Holidays and happy shooting.
— Bonnie
Bonnie Caton
Creator, Breakfast Stock Club
P.S. Don't miss your chance to check out Breakfast Stock Club's Premium membership free of charge until December 29th only, here.
Your Weekly Breakfast Dish
The Latest from Your Breakfast Stock Club Facebook Page
From Theresa St. John: This is one of the very first stock photos I took in Miami when I attended the Ultimate Money Making Photography Workshop. It sells a lot on stock sites as editorial. Take pictures of everything, everywhere. You just never know what people will buy!