We're always telling you to get in closer for better photographs. But if you're using a point-and-shoot, often you can only get so close before everything goes blurry.
Here's a quick, easy, and very cheap fix — The Two-Dollar Macro Lens!
To make one, you'll need:
** A point-and-shoot camera — I used a Nikon Coolpix…
** Two reading glasses lenses, removed — the higher the power, the better…
** A couple of rubber bands or some tape…
** And a photo subject — I used this shell.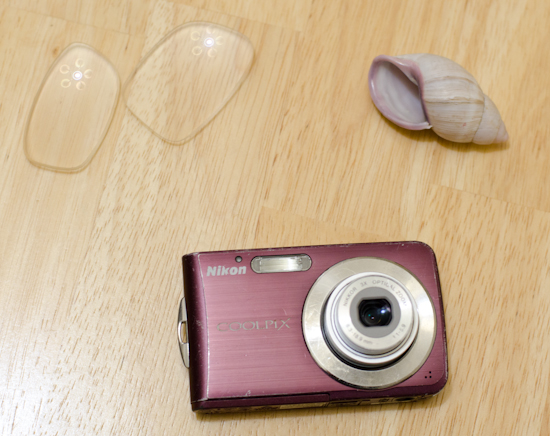 First I tried taking photos of the shell at a very close distance — around 3 inches — without any extra lenses.
Here's how the photo turned out: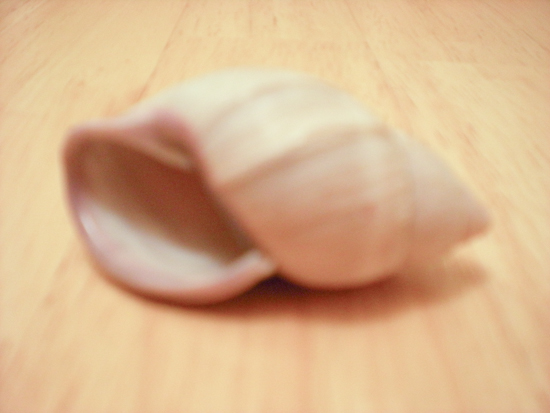 Notice how the shell is completely out of focus. The small camera just can't focus that closely.
I tried again, holding one of the reading glass lenses over the camera lens. But the difference wasn't very noticeable.
After experimenting for about 30 minutes, it occurred to me that I could try stacking the lenses, so I rubber-banded both of them to the front of the camera, one on top of the other, like so: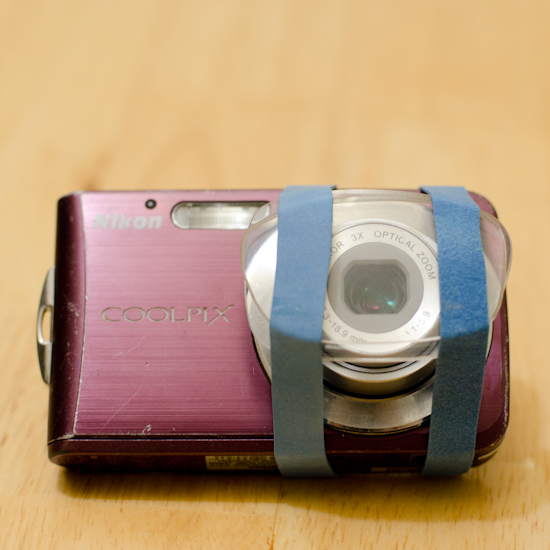 Here's a photo of the same shell at 3 inches away, with both reading-glass lenses rubber-banded over the camera lens: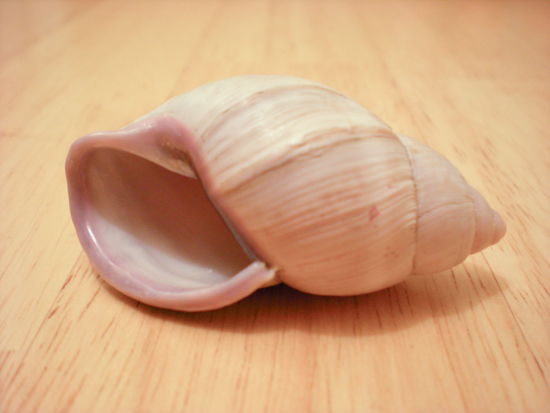 It isn't 100% tack-sharp, but it's a whole lot better! You can try this with camera phones, too.
Depending on the camera and reading-glass lens strength, you may have to play around until you get the exact effect you're looking for. Here are a few tips that'll help:
** Make sure your camera lens and both reading-glass lenses are clean, or you may have trouble focusing.
** Buy a few different strengths of reading glasses — you can get cheap ones at the Dollar Store.
** If you use a rubber band to affix the lenses to your camera, don't try to zoom in, or the rubber bands could harm the zoom motor by holding the lens in.
Playing around with the lens, your camera, and the subject are key. So grab you glasses, give it a shot – and ring in the New Year with this great tip!
Happy New Year's Eve!
Lori
Lori Allen
Director, Great Escape Publishing
[Editor's Note: Learn more about how you can turn your pictures into cash in our free online newsletter The Right Way to Travel. Sign up here today and we'll send you a new report, Selling Photos for Cash: A Quick-Start Guide, completely FREE.]