Dorothy could have been speaking about travel photography when she uttered her famous words, "There's no place like home," in The Wizard of Oz. Now more than ever, at a time when magazines don't have the budgets to send out-of-town photographers on assignment to Your Town, USA, it's important that you have good photographic coverage of your area. After all, no matter how good an out-of-town photographer might be, the advantage is yours when it comes to being there when the light is perfect or your town is under two feet of snow and everything looks like a postcard. Here are three tips for taking hometown photos and maximizing this built-in advantage: ** 1. Photograph each of your town's famous landmarks and public buildings in depth. What most photographers do when visiting a new place is to make sure they capture all the "usual suspects" first (like the City & County Building here in Denver). They don't usually have time for much more. You, on the other hand, have the luxury of photographing everything — even lesser-known but just as photogenic (and marketable) subjects in your hometown. In my case, in addition to the City & County Building, I have images of the Denver Convention Center, the Botanic Gardens, the newly reopened Union Station and many more subjects besides. This first sample photo depicts the Denver City & County Building. I have images of the building from different angles as well as during different events (it is beautifully lit during Christmas), during the day, with and without people, etc.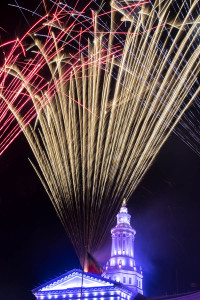 ** 2. Photograph events. Tourists who visit your area often plan their trip to coincide with an event, and images of these events are frequently requested by travel magazine editors. Events not only depict what there is to do in a particular location, they also show happy people (a favorite subject of editors). Which events should you photograph? All of them. Denver's events include art festivals, a Cinco de Mayo celebration, food festivals and outdoor concerts. Other towns might feature farmers markets, rodeos, or Fourth of July parades. I took this picture of a dancing senorita during Denver's Cinco de Mayo celebration, one of the city's most popular events.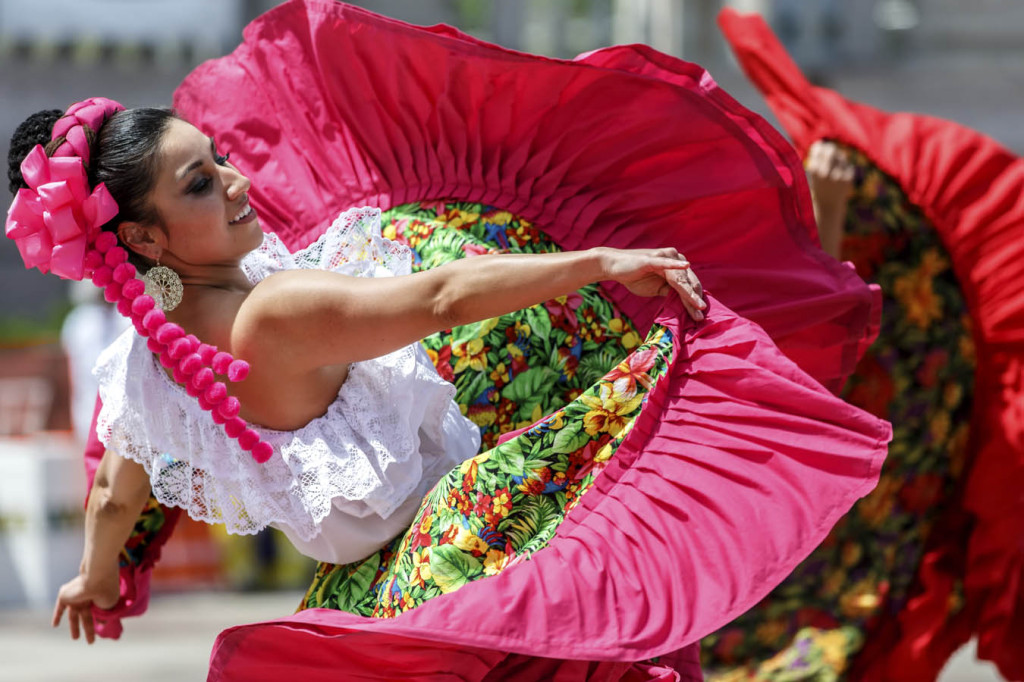 ** 3. Photograph the different seasons. Another huge advantage of photographing your hometown is the ability to photograph the same subject during different seasons. I often get photo requests from magazine editors asking for a specific season (fall, winter and Christmas shots are always in demand). This picture shows Union Station decorated for Christmas, beautifully illuminated with the season's bright colors.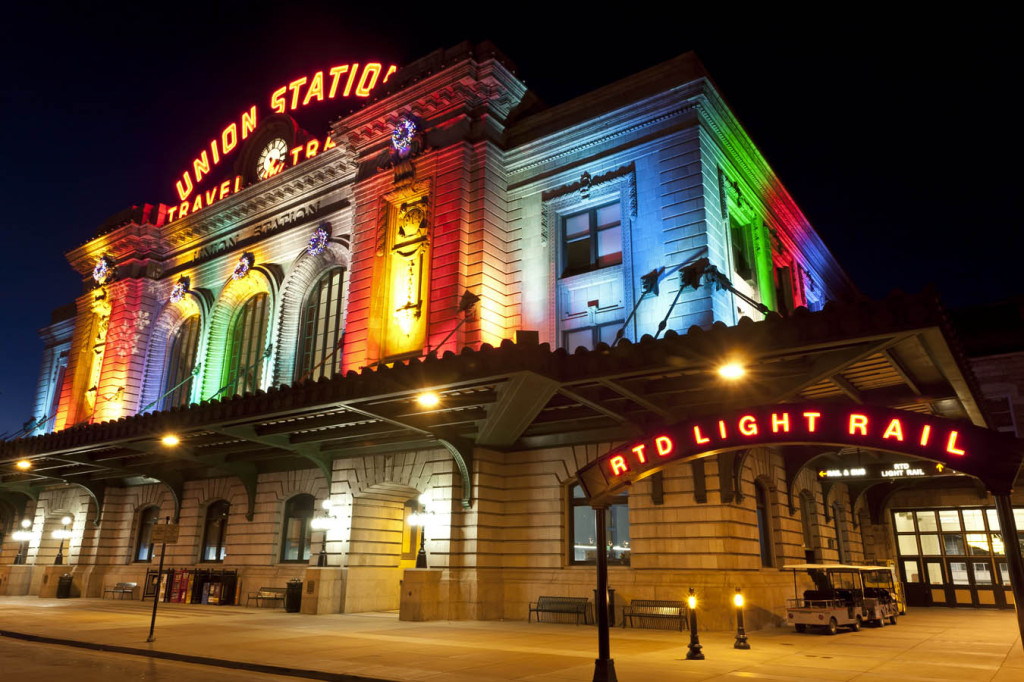 [Editor's Note: Learn more about how you can turn your pictures into cash in our free online newsletter The Right Way to Travel.  Sign up here today and we'll send you a new report, Selling Photos for Cash: A Quick-Start Guide, completely FREE.]