How to Take Great People Photos
I always tell people who want to break into people photography that the best models are friends and family. I believe this is true if for no other reason than friends and family want you to succeed as much as you do… and they're usually willing to help you to that end. There's another advantage to photographing people you know… generally, they'll be more natural and at ease when working with you, and that helps you produce better people shots. I photograph people I know as often as possible. For example, just this week, I'm headed out to Texas to meet the newest member of my family… and you can bet I'll have my camera along to capture the ever-growing story of our family and perhaps get a few stock-worthy shots, as well. While I'm at it, I'll set up a time to shoot with one of the models from our Ultimate Photography Workshop in Austin last January. I've shot with him twice now, and in doing so, have built a rapport and a working relationship with him. I believe that the rapport I've built comes through in my photos of him: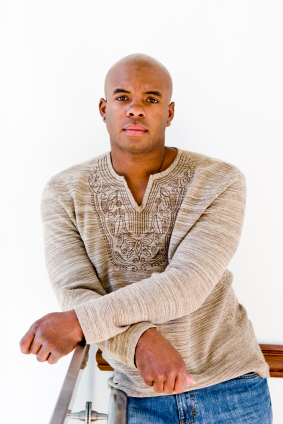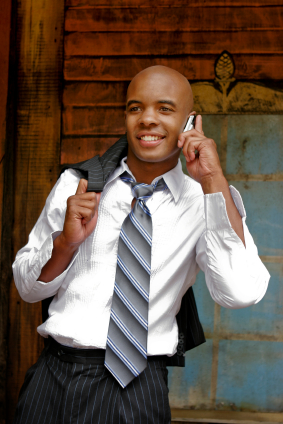 My point is that it's important to relate to your subject. When you branch out beyond friends and family — to models or even strangers on the street — it's important to establish a rapport with your subjects. Here are three ways to build a rapport with a stranger that you'd like to photograph: ** Introduce yourself.  Make eye contact and shake hands. Tell the person who you are and what you're up to. ** Make conversation. Don't be afraid to open up and chat for a while. Learn something about the person in front of you, and share something about yourself. This will help your model open up and feel more comfortable being photographed by you. ** Ask permission to take a photo. You don't want to make the person smile at you and "say cheese," but you do want to make sure that he or she feels as comfortable with you as possible. Then you'll be more likely to get a natural shot… and a model release, too.  Don't forget that you can offer something in return. Say, in exchange for a model release, you exchange e-mail addresses and agree to send your model your best shots from the session. This shot below, from this month's Photo Challenge, is a good example of a successful photographer-model rapport. It looks like a candid shot, and yet the "model" is looking right into the camera, she doesn't look uncomfortable or nervous about it, and she's not smiling or trying to "say cheese." She looks natural, which tells me the photographer did a good job of building a rapport with her on-the-spot.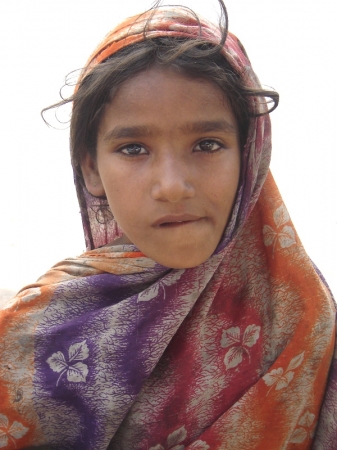 Remember: This is it the last week for you to enter this month's Photo Challenge and be in the running for the $2,000 grand prize! [Editor's Note: Learn more about how you can turn your pictures into cash in our free online newsletter The Right Way to Travel.  Sign up here today and we'll send you a new report, Selling Photos for Cash: A Quick-Start Guide, completely FREE.]