In a city with 14,000,000 people, it's hard to take a photo without one of them in the background. Bonnie here, again, coming to you from the last day of our Istanbul Photo Expedition. Today, our instructor, professional photographer Efrain Padro, told us that editors like to see a "human element" in your photos. When viewers see other people in photos, they can more easily picture themselves in the scene. Luckily for Efrain, he sells his photos mostly to magazines, which are classified as "editorial." And that means that he doesn't need a model release for photos that include recognizable people. Since I'm too chicken to ask a stranger to sign a model release, I could potentially sell one of these photos (which each feature a recognizable person) to a magazine: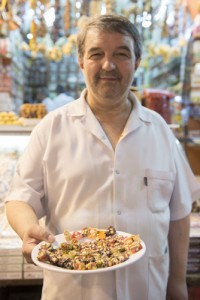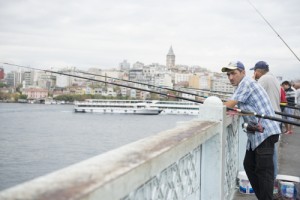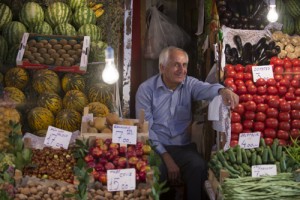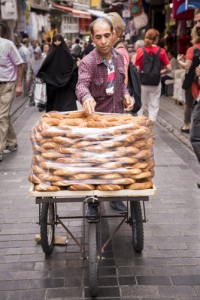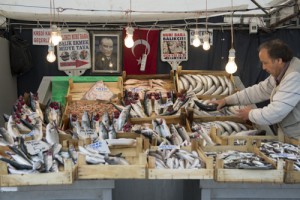 But I also want to take some photos to sell as stock while I'm here. So here are a few ways to include a "human element" while keeping the people in your photos "unrecognizable." Partially obscure people behind architectural or other compositional elements.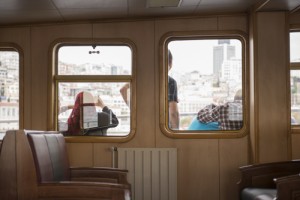 Crop out any recognizable features and make the people secondary.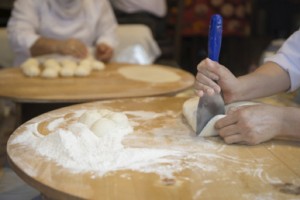 Focus on hands, feet, legs… anything other than the face or any other recognizable elements, such as tattoos.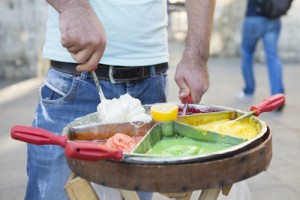 Blur people in the background.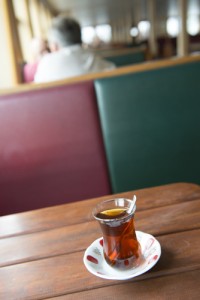 It's actually fairly easy to include a "human" element in your photographs without revealing any identities… and thus making your photos suitable to sell online as stock. But, I must admit… it's a lot more freeing to take photos for magazines or newspapers, where a model release is seldom required. It's time to get ready for our farewell dinner with another gorgeous rooftop view — this time of the entire city skyline and the Golden Horn. Signing off until the next adventure… Share on Facebook
[Editor's Note: Learn more about how you can turn your pictures into cash in our free online newsletter The Right Way to Travel.  Sign up here today and we'll send you a new report, Selling Photos for Cash: A Quick-Start Guide, completely FREE.]