You signed up to receive more information about our upcoming stock photography workshop in Washington, D.C., so take a look at these suckers:

Objects isolated on a white background sell well in online stock photo agencies. This is something we'll talk about in D.C.
Designers have a lot more freedom in what they can do with the image. Since it's on a completely white background, it appears to float on the page. And designers can "float" it onto any design they'd like.
They can pick it off the background, cut it in half, shrink it, change the colors, duplicate it a dozen times, twist it, turn it, you name it.
When you shoot objects on white, it's important to get in close and fill the frame with the object, leaving just enough white space on the top, bottom, and sides so that you don't cut off any parts of the object. Photo buyers can always add more white space in any direction after they receive the image. And, they don't need to buy a bunch of extra white space.
Take a look at the two examples, below. In the photo on the left, the photographer left a lot of empty white space that designers don't need. Getting in closer and filling the frame, like the photo on the right, will make your photo more saleable.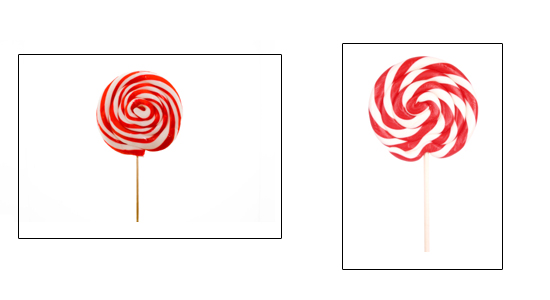 And, as usual, you should think about composition when you set up your objects. Here are a few instances where composition does a lot for a photograph on a white background: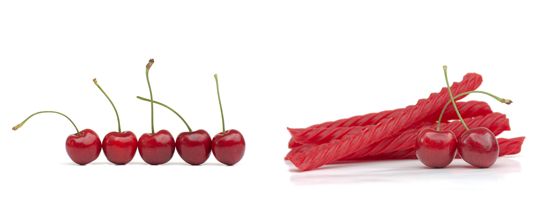 No matter what you're shooting, if you want to sell the image, think about the Rule of Thirds. You can break the rule if you want. But at least consider it and try applying it before you decide to skip it all together.
You might surprise yourself with the outcome.
–Lori
Lori Allen
Director, Great Escape Publishing
P.S. Here's what USA Today correspondent, Jefferson Graham had to say about online stock photo agencies: "The current recession gives micro stock photos an even brighter future … agencies look to those sites … as sources of quality photos at lower prices."
When you return home from this workshop in D.C., it's not, "Darn, back to reality." It's the START of waking up every morning LOVING what you do! This is your chance to start having fun combining something fun like photography with income? Bring your camera, your enthusiasm … and your sunscreen. We're going to have a blast and learn a lot about breaking into this lucrative (and fun) market.
Learn more about how you can turn your pictures into cash in our free online newsletter The Right Way to Travel. Sign up here today and we'll send you a new report, Selling Photos for Cash: A Quick-Start Guide, completely FREE.