Look What Shelly Did to These Pictures
Last weekend I went through all my honeymoon pictures in hopes of finding a few I could send you from Shanghai. Of all the destinations where we stopped on our round-the-world honeymoon last year, Shanghai was the most photogenic.  (I swore, when I was there, that we'd add it to our list of photography expeditions this year.  And we have.  We're headed there in October.  Details here about our upcoming workshops.) In going through my pictures, I found a few that I really liked. But I thought most of them were too dark. So I asked professional photographer Shelly Perry for her opinion. She said, with a little bit of work in Lightroom and Photoshop, I could easily make these into saleable shots. Below is the advice she gave me… Here's one of my original images before processing: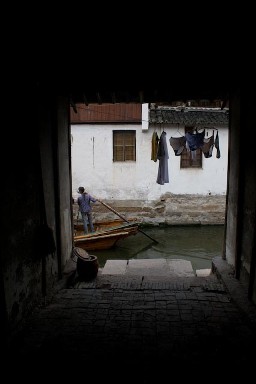 Shelly wrote… Lori, you did the right thing and exposed for the brightest part of the photograph – the white buildings in the background.  However, look at this version when I open it up just a little more in Lightroom and adjust the tones…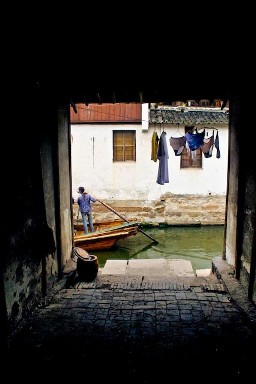 All I did was run it through a basic processing on the image (Editor's Note: you'll find step-by-step instructions for that here) and then kicked up the color saturation.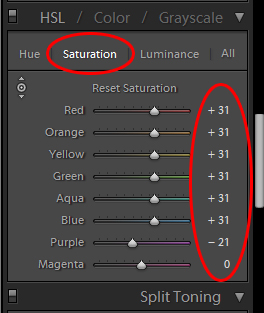 I also used Split Toning.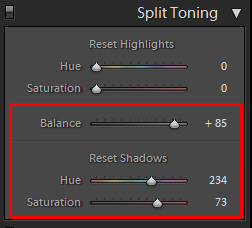 Here you can see I used the sliders in the Split Toning feature in Lightroom to affect the hue of the shadow area, which gives it that cooler blue tone, while leaving the warm glowing yellows out on the water.  I do this to give just a bit more depth and distinction to the shot. Now, if you want to sell this photo as stock, it would be considerably over-processed at this point.  But it'd be a very striking piece to print and hang on a wall (or sell in a market). And sometimes it's just fun to play and be creative. If you want to get even more creative, you can try something like this… First, make a virtual copy of the image. All you need to do is go to the menu bar and hit photo — create virtual copy.  An exact copy will appear in your library (Ctrl+' is the keyboard shortcut). The benefit of this is you can try a variety of processes on an image until you feel you have the best one for that particular image. And remember, with Lightroom, each copy is just a different "recipe card," which doesn't affect your original image or take up much space on your hard drive. After basic processing, go back to the color sliders, below, and adjust the Saturation downward: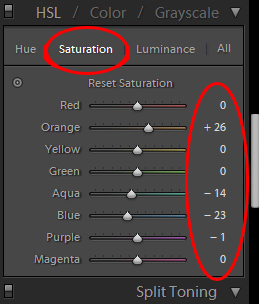 Move from Saturation mode to Hue and slightly adjust a few of the sliders, removing some of the orange, yellow, and green in the image.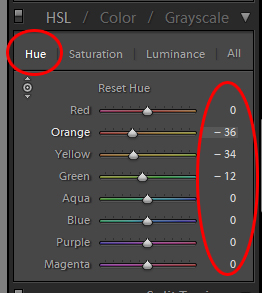 Here is what I got — a very warm version of the file: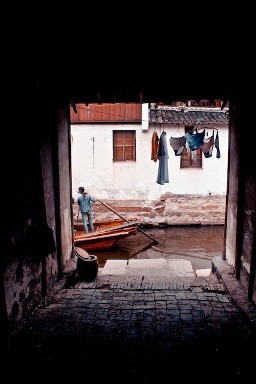 You can also convert it to black and white… You COULD go up to the very top and hit the grayscale button.  But you'll have more control over the way your image looks if you leave it as a color image and use your sliders to change it. Here's how I did it: In the Saturation mode, I dropped all the colors all the way down to nothing, or -100.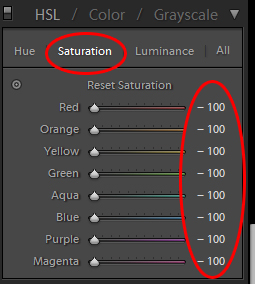 But as you can see, I ended up with a strong blue hue from that blue shadow tone I put in earlier – which can actually be a creative option to work with if you like.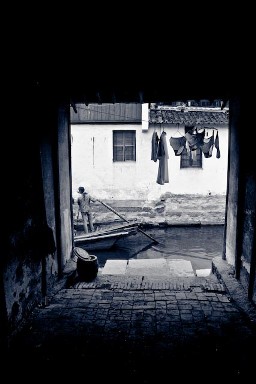 Personally, I don't like it in this shot so I just dropped down to the Split Tone slider, where I had put that blue tone in previously, and slid the Balance to 100 and the Saturation down to 0.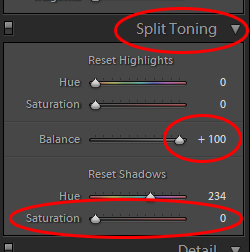 The result is a true black and white image with all the same basic exposure adjustments that we did at the start.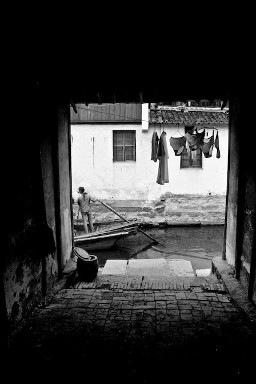 It's important to remember that this is not an exact formula, but an example of how you can use Hue, Saturation, and Split Toning to dramatically change the look and feel of your image. If you're at the point where you feel comfortable and confident with your basic processing in Lightroom, then I encourage you to play with these adjustment tools and sliders to see what colors and tones you like.  The combinations are virtually endless. [Editor's Note: Learn more about how you can turn your pictures into cash in our free online newsletter The Right Way to Travel.  Sign up here today and we'll send you a new report, Selling Photos for Cash: A Quick-Start Guide, completely FREE.]