Bonnie, here, on Day Three of our Thankful series… where we're taking and sharing photos of the things we're thankful for. If you missed, it, here's why being thankful makes you happier.
Your fellow readers are joining in, sharing photos of things they're grateful for on Facebook. Here are a few of their shots: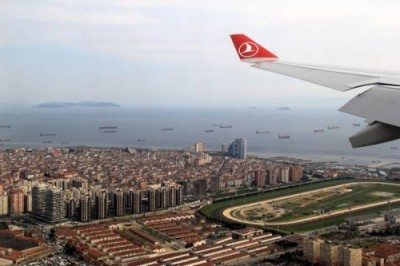 Theresa St. John says she's thankful for any chance to get to board a plane, grab a window seat and go exploring a different place in this big,wide-open,wonderful world. "I love my travel writer's life. Looking forward to growing my lifestyle more in 2017."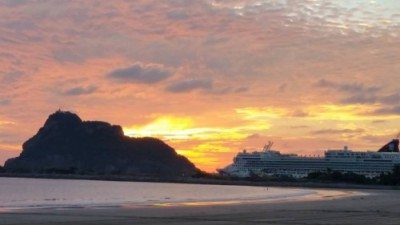 Jed Vaughn is grateful for this view near his winter office in the Mazatlan area. "I'm forced to stay here as the cruise passengers sail away back home. I just never seem to get tired of this perspective and what the writer's life is affording me. I'm not old enough to formally retire and it's the furthest thing from my mind when I can work writing in a place like this. A sincere thank you to everyone who's had a hand in it!!!"
Today, I'm thankful for friends who've become photo clients and photo clients who've become friends. These are two senior portraits I took lately for clients who have become good friends: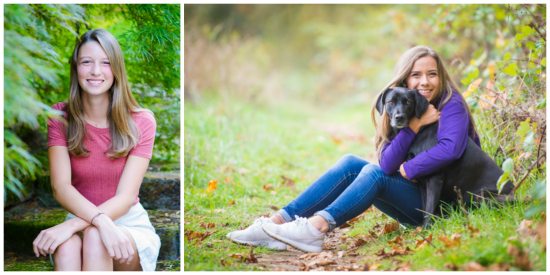 When you start to become known as the "friend with a camera," word gets out and one gig leads to another. Soon enough, if you want it to, your schedule will fill up with clients.
It's a thrill to have a bunch of photo gigs on the side and make extra income. But it's even better when you can build a relationship with folks and see them year after year.
What are you thankful for today? Take a few photos to share with us and perhaps sell! 
[Editor's Note: Learn more about how you can fund your travels and make an extra income with photography, travel writing, blogging, and more in our free online newsletter The Right Way to Travel.  Sign up here today and we'll send you a new report, Five Fun Ways To Get Paid To Travel: A Quick-Start Guide, completely FREE.]