When you plan to stay in a destination for more than five days, renting an apartment can be a better (and cheaper) alternative to staying in a hotel.
You'll often get more space for your money. And more amenities like a kitchen, free Internet access, and a washing machine, which means you can pack less and save even more money by eating some of your meals in the apartment.
Since our staff writer, Bonnie Caton, is staying in a rented apartment in Paris this week, I asked her to give you a tour of the place along with some tips on landing a good deal.
Click the play button, below, to watch a video tour:
Here are a few tips on renting a vacation apartment when you travel:
** 1. Start early. In touristy cities like Paris, vacation apartments fill up fast. If you can start looking for a place as early as two months ahead, you'll be more likely to find something you love that's within your budget.
** 2. Rent directly from the owner. There are plenty of apartment rental agencies out there, but they tend to be sluggish in responding and usually charge an extra agency fee on top of your rent. You can search for apartments all over the world and rent directly from the owner on sites like VRBO.com or VacationRentalPeople.com without that extra fee. It's been my experience that owners typically reply faster than rental agencies. But again, start early. Many of the listings on these sites aren't updated regularly. An apartment may appear open but be, in fact, already rented to someone else.
** 3. Shop around. Bonnie's paying 100 euros per day for the apartment where she's staying in Paris. But you'll find much larger, more luxurious places for more, or more basic places for less. It all depends on where in the city you want to stay, and how much you want to pay. If you're traveling with a group of friends or your family, sharing a two- or three-bedroom apartment is usually much cheaper than renting multiple hotel rooms — and you get to stay together rather than split up in rooms across the hotel.
TIP: For vacation rentals in Paris, we recommend both Adrian Leeds Group (AdrianLeeds.com), which has an American staff and very cute apartments (all recently remodeled — see photos of one that Bonnie stayed in below), and RothRay (RothRay.com), run by a friendly British and Cambodian pair who own 10 vacation apartments in the city. The apartment in the video above is the first one they bought, 25 years ago.
— Lori
Lori Allen
Director, Great Escape Publishing
Tomorrow, I'll send you three unique ways to travel and stay for free. Until then, read how past workshop attendee Sandra K. stayed four nights for free at an eco-resort in Chile, getting massages and going on day trips in exchange for writing about her experience.
—————————————-
Here are some photos of "Beau Marais," one of Adrian Leeds' apartments in Paris.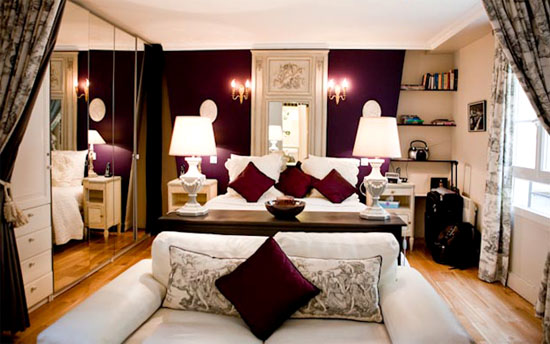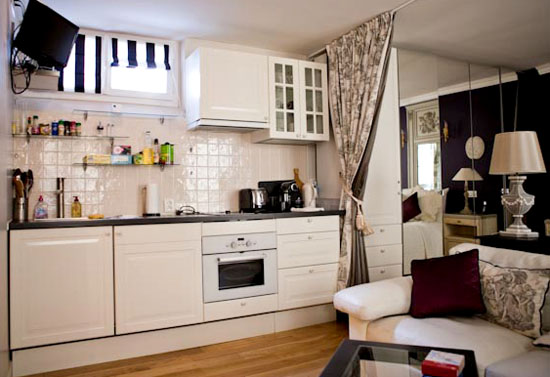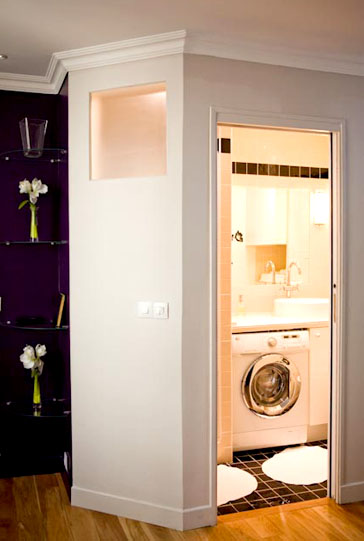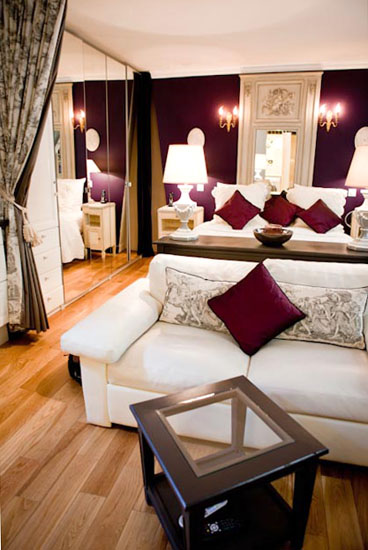 [Editor's Note: Learn more about how you can turn your pictures into cash in our free online newsletter The Right Way to Travel. Sign up here today and we'll send you a new report, Selling Photos for Cash: A Quick-Start Guide, completely FREE.]