Models, Fear, and Levitation
It's time to do something scary — eek! As I mentioned in last week's note, my goal for 2014 is to make 10k with photography in my spare time. Of course, I want to have fun while I'm at it, too. Some of that income (and fun) will come from headshots, which means I need to:
Get over my fear of photographing strangers…
Build confidence in my skills…
And add new photos to my portfolio.
Getting to your goals is all about action. Even when it's scary. Even when you don't feel ready. So tomorrow I have a photo shoot with a model I've never met. I'm a little nervous, so I'm going to fall back on something I know how to do: Levitation. Here's a photo I took of myself "levitating" back in 2012: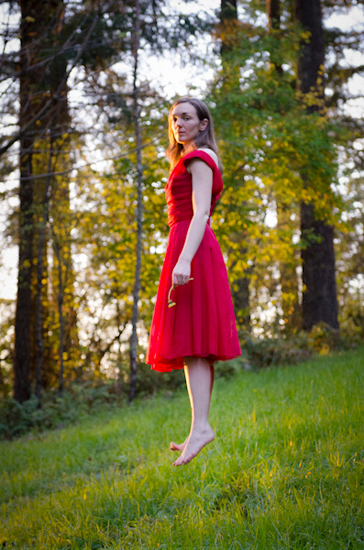 When I took this photo, it was the best I could do. Now I feel like my skills — in photography, not levitation — have grown and I'm excited to try it again with a model, so I don't have to go running back and forth the whole time. I'll let you know how it goes in the next issue and share some tips on working with models, too! Do you have any exciting photo plans this weekend? Share on the Breakfast StockClub Facebook Page! — Bonnie Bonnie Caton Creator, Breakfast Stock Club