I was nervous and excited.
My safari clothes had been purposefully selected and even more carefully packed in my small carry-on, following the specific advice of those who had adventured to Tanzania before me.
I had poured over all the literature and pre-event information…
But nothing prepared me for this.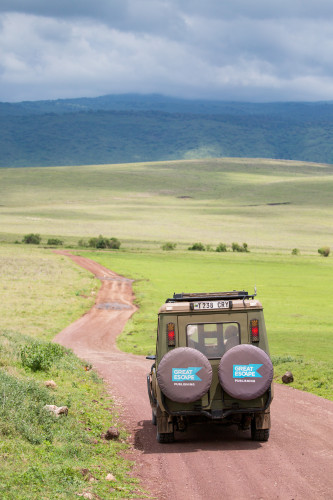 Nothing can prepare you for witnessing nature in its purest form like I saw on the first morning in Tanzania as we descended into the Ngorongoro Crater.
It was pitch black as we quietly loaded into our Land Cruisers, the overnight dew still fresh on the windows.
A chill hung in the air, so we bundled up in our fleece jackets, kept the windows tightly closed, and made the 15-20 minute descent to the crater floor—with only the sounds of the bumpy dirt road filling the short, silent ride.
Then it happened. 
The first ray of light stretched its magnificent arm down and illuminated the 102-square-mile crater below us. It was as if someone flicked a magic light-switch. 
Greens of every shade danced before my eyes. Layer upon layer of valley, mountain, sky, and more sky combined to create a scene so visually pleasing you thought you must have wandered into a painting.
This was one of those moments where you wonder whether you're really there—or maybe you're still jet lagged and hallucinating. 
And we hadn't even seen the animals yet.
The animals! I'd almost forgotten about the animals. 
Not only were we driving in the most photogenic volcano crater I'd ever been in, it was also home to more than 25,000 animals–many of which we were about to come face to face with.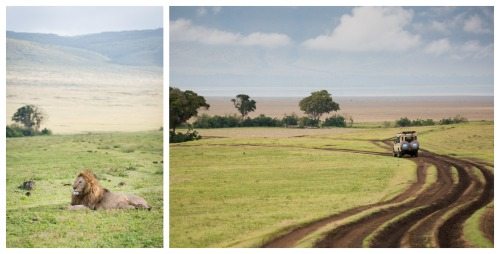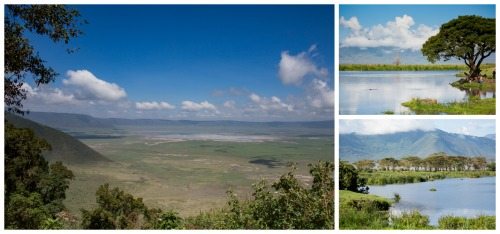 We spent the next several hours with a child-like excitement as we drove along in search of animals we'd never before seen in their natural habitats…
Lions and their baby cubs…ostriches…zebra…baby zebra…wildebeest…elephants…hippos…and more birds than you can remember the names of…
This was the cast of characters in my first day on safari in Tanzania.
There is no guidebook that can prepare you for an experience like this.
This is something you truly have to see to believe.
[Editor's Note: Learn more about how you can fund your travels and make an extra income with photography, travel writing, blogging, and more in our free online newsletter The Right Way to Travel.  Sign up here today and we'll send you a new report, Five Fun Ways To Get Paid To Travel: A Quick-Start Guide, completely FREE.]