If you entered our November photo contest ("Photos for All Seasons" was our theme) — thank you. And if you didn't… don't miss your opportunity to submit a photo this month. The images have been really fantastic — varied, interesting, and just plain beautiful. Choosing a winner is proving to be a real challenge, though an enjoyable one — as our guest judge discovered this month.
I should explain: Starting with November's contest, the winner from the previous month serves as the judge for the following month, selecting the first-place image (I'll continue to award second- and third-places). Our thinking is that this will give our winners a chance to practice their critiquing skills and learn how to articulate what it is they like about an image.
Diego Echeagaray, a graphic artist in Mexico, was the first-place winner in October for "Coffee with a View," and he selected the winner for November's contest. His pick?
You'll find them here below:
** First Place goes to ThisOldHag for "Luxembourg."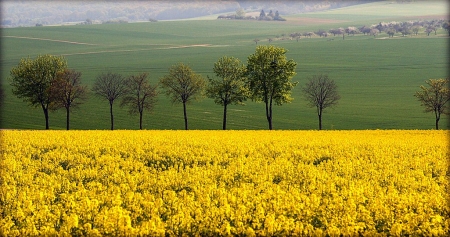 ** Second Place goes to tcobbin for "Jumping into Summer."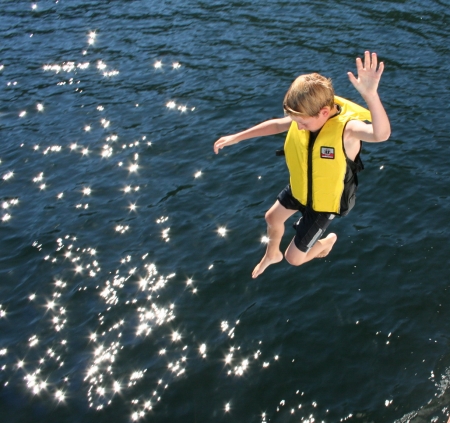 ** Third Place goes to wdlm500 for "Early Spring Sunrise in Michigan."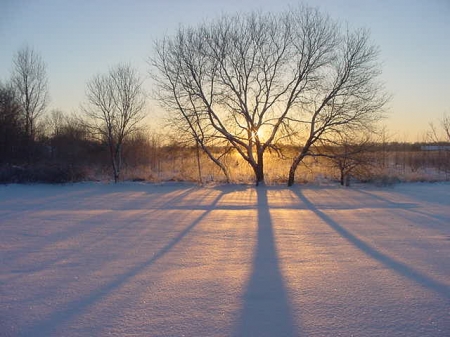 Why? I'll let Diego explain:
FIRST PLACE — LUXEMBOURG
This landscape is a great image, full of color and rich in detail. It is a basic, simple composition of two halves in sharp contrast.
The lower half, the foreground, is warm, colored in bright yellow tones, with a soft, flowery texture. The upper half, the background, is a cool array of shades of green, with a smooth texture. The large trees, sandwiched between the two halves, stand out boldly against the background, adding a sense of depth to an otherwise flat scene, while connecting the two halves.
The road that cuts through the fields and the distant trees, small and dull-colored by the atmosphere effect, invite the mind to wander along. A beautiful summer landscape!
SECOND PLACE — JUMPING INTO SUMMER
This image does a perfect job of freezing a fleeting moment of great fun. It's a good example of "the decisive moment," a phrase coined by Edward Steichen, one of the fathers of photography.
The boy, in full sunshine, is caught in the air just a millisecond before plunging into the dark water. His hair and his life jacket are warm-colored, contrasting against the cool, dark green of the water. His left hand is open, relaxed and carefree.
At an angle opposite that of the boy, the sun's reflections on the ripples add movement and texture to the water's surface. This is an extraordinary action picture well suited for summer!
THIRD PLACE — EARLY SPRING SUNRISE IN MICHIGAN
This image conveys the crisp quietness of the early morning air, the bareness of a field in winter, but also the warmth of a rising sun, heralding an incoming spring.
The dark tree branches, leafless, devoid of color or any softness, seem to scrape the perfectly blue and cloudless sky. The purplish shadows grow long towards the camera, covering the frozen ground. This picture talks stillness, and depicts what is NOT there, rather than what is there. But isn't it what winter is all about?
ENTER TO WIN!
To find out more about our photo contest click here and register to win.
First-time users should register first on the "register" link on the right side bar. Once you have a username and password, click "Enter to Win" to upload your photos. Only one photo per applicant will be considered.
[Editor's Note: Learn more about how you can turn your pictures into cash in our free online newsletter The Right Way to Travel. Sign up here today and we'll send you a new report, Selling Photos for Cash: A Quick-Start Guide, completely FREE.]