Scroll down for your weekly photo dispatch with a list of last month's Photo Challenge winners.
And, don't forget to submit your best holiday-themed shot to December's Photo Challenge, "Bells, Bows and Mistletoes," for a chance to win a $30 gift certificate to the AWAI E-Bookstore and to be in the running for our annual $2,000 Grand Prize. Enter one theme-appropriate photo here.
— Bonnie
Bonnie Caton
Great Escape Publishing
P.S. This Photo Challenge is a good place to start practicing and submitting your photos for a chance to win… but there are a lot of places you can send your travel photos and everyday shots to make extra cash…
*********************
December 9, 2009
The Right Way to Travel, Weekly Photo Tip
*********************
What Are You Thankful For? — Winning Entries
By Shelly Perry in Portland, OR
Here we are at the start of the 2010 Photo Challenge, kicking it off with the winners from November's Challenge, "What Are You Thankful For?"
** First Place goes to webertj for "Venezia Sotto La Luna Blu"
** Second Place goes to sirandel for "Endless Smiles"
** Third Place goes to deborah_kolb for "Family Time at the Farm"
** Honorable Mention goes to Denise Potrzeba Lett for "Traveling Partner in My Life Journey"
Our guest judge this week is September's winner, MrsOKeefe, who chose our first-place winner for November.
FIRST PLACE — VENEZIA SOTTO LA LUNA BLU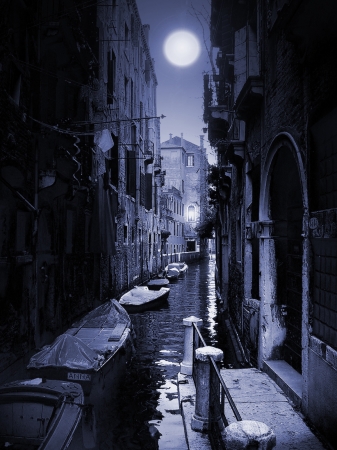 Here is what MrsOKeefe had to say about her first place pick…
"In one word: breathtaking. The moment I saw this photo, I felt myself escape into another world. The use of an S-Curve in the river, and the framing of the buildings, helped pull me right into the photo. The full moon and the color the photographer chose add a magical, mystical feel. It's almost hard to believe this is a real place. But knowing it's real, I feel thankful such a place exists.
"Also, photography — and the living that AWAI's programs promote — gives us the freedom to work anywhere in the world. This month's winner works from a virtual office and is thankful for that lifestyle and the experiences it brings — as captured in this image."
I have to agree with MrsOKeefe — it is a beautiful and mystical sort of shot. And working from a virtual office myself, as this photographer does, that freedom is high on my list of "thankful," as well.
SECOND PLACE — ENDLESS SMILES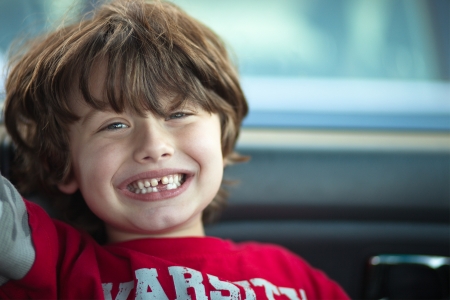 Endless smiles is simply adorable. The boy is directly engaged with the viewer and his radiant expression is charming. Excellent composition with a nice amount of copy space. This shot could work well as a stock shot (if all the technicals are good — I'd have to see it at 100% to be sure). I can imagine seeing this shot used in a variety of settings.
THIRD PLACE — FAMILY TIME AT THE FARM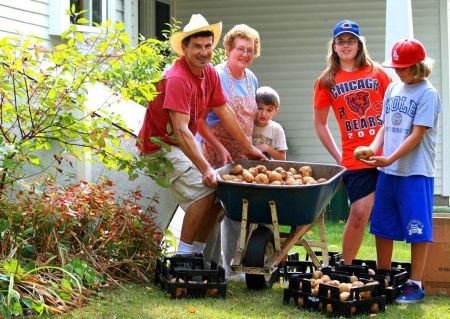 A wheelbarrow full of potatoes with the family around looks like a good recipe for thankfulness. A great fit with the theme of the month. This would also make an excellent stock shot (once all logos are removed), especially now when people are returning to farming, gardening, and sustainability. This image is inviting and speaks to things like family, happiness, and back to nature. It has all the ingredients of a bountiful harvest.
HONORABLE MENTION — TRAVELING PARTNER IN MY LIFE JOURNEY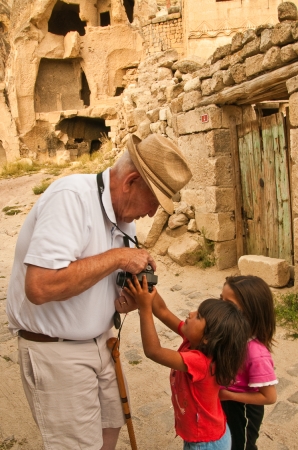 I'm not sure if it's my love of photography, traveling, or people, but I am drawn to this photo and all that it expresses. Chances are the man and the children do not speak the same language but, nevertheless, they make a connection through the camera and photography. Personally, I am thankful for the universal language of love and kindness.
The photographer, Denise Potrzeba Lett, said it best: "I am thankful for a world full of wonders and a wonderful husband with whom to explore and experience it. Photo taken among the ruins of cave houses abandoned in the 1960s, Urgup, Cappadocia, Turkey."
Congratulations to all of our winners!
The first-place winner from each month will get a $30 gift certificate to the AWAI E-Bookstore, and all winners, including first, second, and third place, as well as honorable mentions throughout the year will compete for the $2,000 Grand Prize next October.
[Editor's Note: Learn more about how you can turn your pictures into cash in our free online newsletter The Right Way to Travel. Sign up here today and we'll send you a new report, Selling Photos for Cash: A Quick-Start Guide, completely FREE.]