Distractions!
Distractions turn great photos into snapshots.
Little distractions in the form of fences, people, trash cans, litter, brightly-colored signs, branches, power lines, and anything else that distracts your viewer's eye away from your main subject… those things must GO.
And I don't want to hear that, well, this one thing was in the way, or… well, I couldn't move over to the left, or… well, my camera doesn't zoom that far.
That is what your feet are for.
Here's what to do:
1. Lift your camera to your eye and frame your photo. Get your subject just right and make sure to look around the edges of the frame. If you see something like these branches poking in the top, you know you need to move.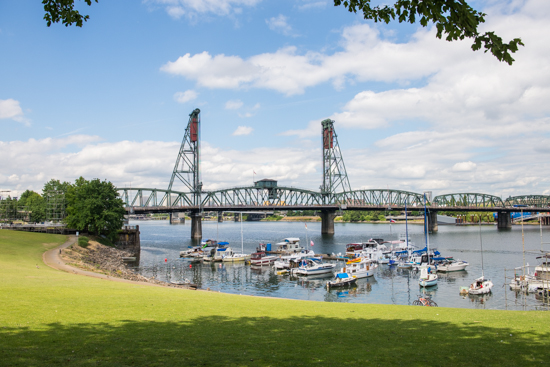 2. Try moving forward. See how, in this second photo, the branches are gone? Great. Simple elimination of a distraction. But the photo is a bit boring…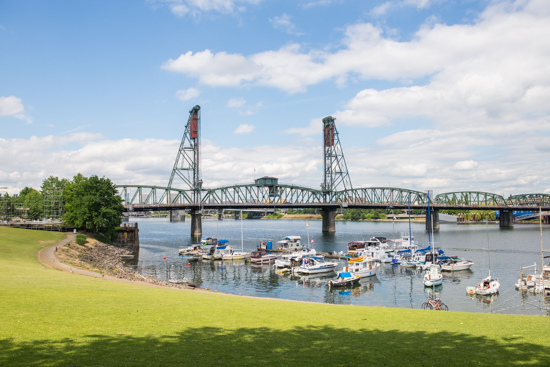 3. Try moving backward. When we include the entire tree, the branches now become a frame for our subject: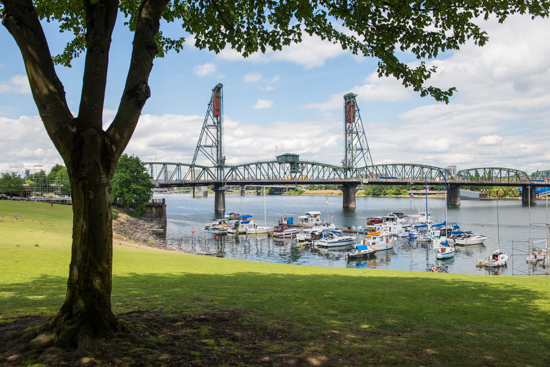 Nice save!
Here's another example. See the distraction?
That building at the bottom of the photo is bright and draws our eye away from the main subject. By moving to the right and up just a FEW INCHES, you can eliminate it altogether…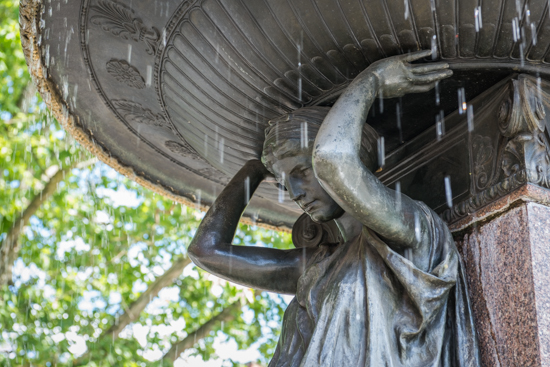 Ahh. That's better.
Try getting up high, down low, closer to, or farther from your subject. Try zooming in, zooming out, using a different angle… whatever you do, work the shot. You always have options.
No more excuses!
— Bonnie
Bonnie Caton
Creator, Breakfast Stock Club
P.S. In a few months, I will be taking luscious, delicious, distraction-free photos of monks, temples, street food, and THOUSANDS of paper lanterns floating in the night sky in Chiang Mai, Thailand! Come with me and we'll take gorgeous photos together while we nibble on noodles and curries, fresh mangoes and lychees. We'll see monkeys and bathe elephants. We'll ride tuk-tuks to colorful markets and we'll learn how to cook. Some people talk about doing amazing things while other people actually do them. If you're not sure which of those people you are, click here to find out!
Your Weekly Breakfast Dish
The Latest from your Breakfast StockClub Facebook Page
From Fraser McCulloch: Just sold my first ever photo on Dreamstime. I'm now super-rich. Well, no actually, I'm $4.34 richer. More importantly, I have a new dose of motivation. I've started a blog about my experience with stock photography.
Feel free to follow me if you're just starting out as well. I'd also be interested to read a blog of anyone else who's had the same idea.
From Luc Brousseau, who shared the gorgeous photo below: Not a year has passed since I decided to take Bonnie's Challenge. Looking at a magazine this morning, I realized that in less than a year, six agencies had granted me the status of contributor, some of my uploaded pictures were already sold and to date, the total amount of income generated by those pictures could buy me a nice breakfast.
So, I just wanted to thank you Bonnie, you fulfilled your promise of showing me the ropes! After breakfast, I'll be aiming to pay for a good supper $$$. Here is a picture from St-Kitts that was bought by two different promotion companies on the island.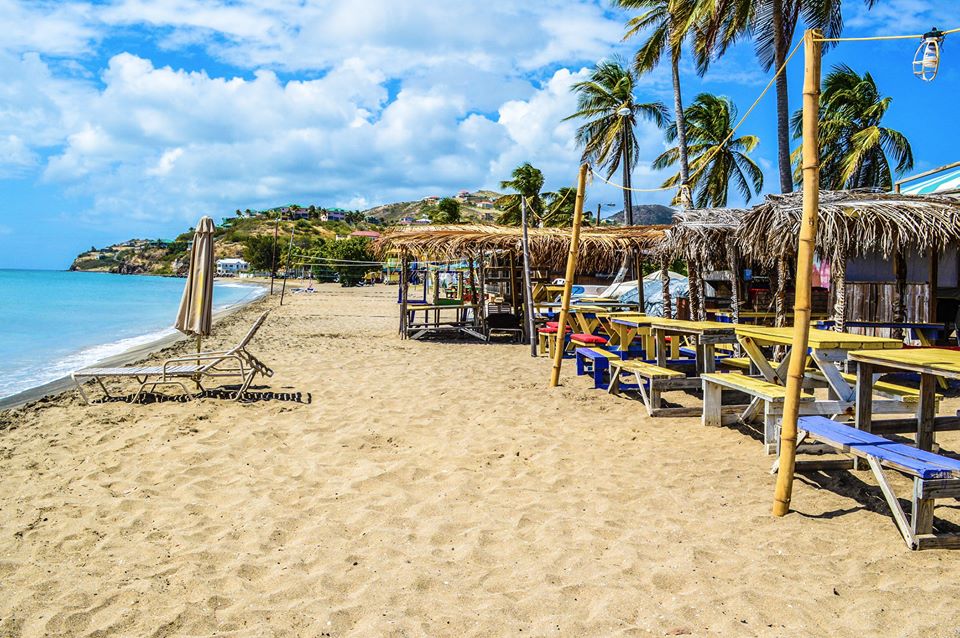 And Theresa St John‎ posted this great quote: "Your work is going to fill a large part of your life, and the only way to be truly satisfied is to do what you believe is great work. And the only way to do great work is to love what you do. If you haven't found it yet, keep looking. Don't settle. As with all matters of the heart, you'll know when you find it." — Steve Jobs