Welcome to the third and final article in our Back to Basics series. If you missed last week's issue on finding good light, you can check it out here. This week, let's talk focus. Have you ever come home from a shoot with photographs you're super excited about, only to discover that they aren't totally sharp? I certainly have.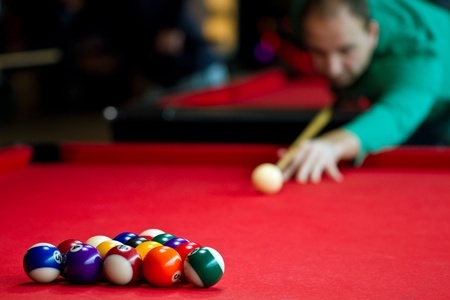 Missing focus is one of the most common reasons images get rejected for stock. Even if your subject is just sliiiightly out of focus, your photo will likely get rejected. Here are some quick solutions to make sure you're always shooting sharp: Problem #1: Trying to handhold a camera in low light. Solution: Add more light if possible, increase your ISO, or put your camera on a tripod. Problem #2: Using too slow of a shutter speed for fast moving subjects. Solution: You'll probably need a shutter speed in the range of 1/500 to 1/2500 of a second depending upon how fast your subject is moving. Problem #3: Using the wrong focus mode for the situation. Solution: Dig out your camera manual (blowing off the dust if necessary), and read up on your camera's particular autofocus system. Every camera is a little different in this area. Problem #4: Having the subject too close to the lens. Solution: Every lens has a minimum focus distance, which is the closest distance at which your lens can focus. This number is usually printed right on the lens barrel. Problem #5: Accidentally having the lens switched to manual focus — oops! Solution: Many lenses have a switch that will toggle between manual and autofocus. If this switch gets bumped or accidentally left in manual, your autofocus system probably won't work. How to pick out your sharpest shots: Sometimes it's hard to tell if your photos are in focus — even when you're looking at them on a computer. Always zoom into 100% to make sure the image is acceptably sharp and that the focus point is where you want it. (Here's a video on how to do that in Lightroom.) I hope this takes some of the mystery out of achieving sharp focus. The best way to learn is practice, practice, and more practice! — Bonnie Bonnie Caton Creator, Breakfast Stock Club P.S. If you haven't tried Breakfast Stock Club Premium membership, yet, check it out here and get ready to propel yourself forward into stock once and for all.
Your Weekly Breakfast Dish
The Latest from Your Breakfast Stock Club Facebook PageFrom Theresa St John:
Ok, so I won a trip to FIJI!!! Am planning on going in late fall. I already have $400 on stock sites to bring with me for spending money, and more time to submit more and let it add up. I have a few travel writing assignments set up, and am thinking "what can I photograph? What can I make a memory of?" MAN, I love photography! In response to the question: What's everyone been shooting lately? Cathi Cox Barta writes: Ocean, foggy mornings. Valerie Haas writes: Photos of boxing gloves for my boyfriend's boxing club t-shirts…it is way more difficult than I imagined! I have tried a couple different photo shoots and can't seem to get the exact shot I see in my head. But I tried hanging the gloves up against a wooden wall and was able to capture a few decent shots that I will edit for stock. Janet Podojil writes: Horses and riders during indoor lessons. They installed a white ceiling in the arena and the light is magnificent compared to the "black hole" rafters it used to be!